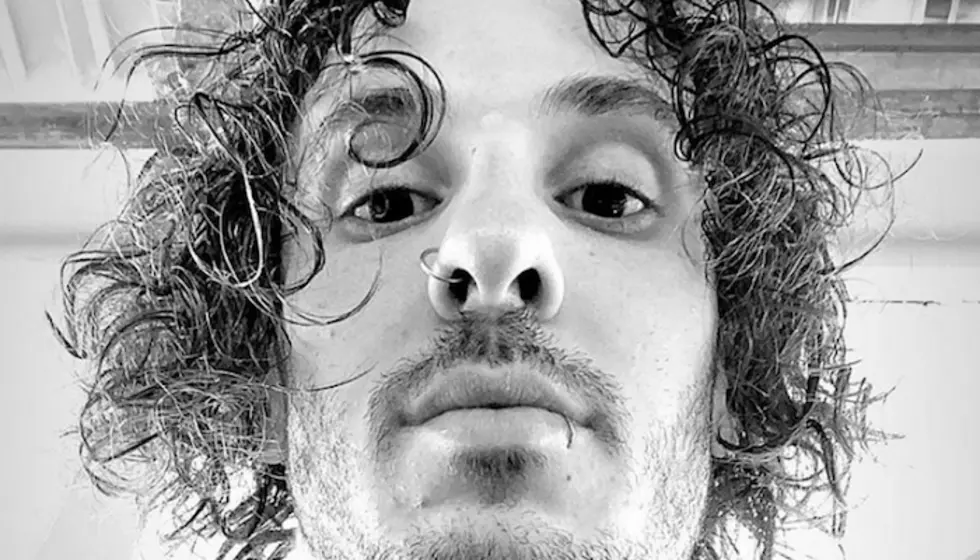 Crown The Empire guitarist Brandon Hoover tests positive for coronavirus
[Photo via: Brandon Hoover/Instagram]
The world has continued to take precautions by canceling events, self-quarantining and social distancing, but with musicians just ending their tours, sometimes it's difficult to avoid contact. As a result, Crown The Empire guitarist Brandon Hoover has revealed he tested positive for the coronavirus after months of touring around the world.
At the start of the year, Crown The Empire performed in Malaysia, Singapore, Thailand and more ahead of Japan's BLARE Fest in February. While he doesn't know exactly where he contracted it—whether on the road or at home—Hoover reveals he started to feel ill about a week ago. Originally believed to be the flu, Hoover tested for coronavirus too just in case.
After receiving the coronavirus diagnosis, the Crown The Empire guitarist will remain self-quarantined over the next few weeks despite symptoms feeling as if they've passed. You can read his full statement below.
Welp...I tested positive for the coronavirus. I've been told to self-quarantine for 14 days (or until further notice). I believe I contracted it through traveling to all these different countries over the past couple of months, but honestly who the fuck knows, it could of happened anywhere.
About a week ago, I started getting a sore throat, congestion and was more tired than usual. Then, all of a sudden, I had severe body aches and a fever of 102 degrees. I was in bed for a couple of days sleeping in puddles of my own sweat. Honestly, I thought I just had the flu! So I went to the emergency room and got tested for that as well as the coronavirus and got my results back last night confirming that I have it. Currently, I feel back to normal and most of the symptoms have passed. If anything changes I'll let y'all know. I advise everyone to keep yourselves informed, stay isolated, drink lots of water and wash your hands! I love you all. Please stay safe out there.
More on the coronavirus (COVID-19)
On Dec. 31, 2019, several cases of pneumonia in Wuhan, China were reported to the World Health Organization. Wild animals sold at The Huanan Seafood Wholesale Market were believed to be the source, so the business was closed by health authorities. Chinese scientists later suggested through a study that it was imported from elsewhere.
On Jan. 7, authorities identified it as the coronavirus or COVID-19. Four days later, the first death was confirmed in China. By Jan. 22, there are 547 confirmed cases in the country. China has since reached more than 80,000 confirmed cases.
On Jan. 30, the first person in the United States was confirmed to be infected by person-to-person transmission in Illinois. Since then, more than 3,400 coronavirus cases have been confirmed across the U.S. with 68 deaths as of Monday. The House passed $8 billion in emergency funding to fight the virus last week.
On Feb. 24, Marilyn Manson was among the first to cancel a trip to Asia with Live Nation revealing the shock rocker's highly-anticipated performance at Hong Kong's AsiaWorld-Expo on March 18 was no longer happening. While neither Manson nor Live Nation released an official reason for the cancelation, it's assumed it's related to coronavirus concerns.
Four days later, Green Day postponed their Asian tour. Set to embark out on the Hella Mega tour in support of their latest album Father Of All…, the leg would've have taken them through Singapore, Bangkok, Hong Kong and a few other notable dates.
Since then, Avril Lavigne, Set It Off, YUNGBLUD and Slipknot have also canceled their tours to Asia. Miami's Ultra Music Festival postponed to 2021, and a petition to cancel SXSW began as corporate sponsors and artists such as Ozzy Osbourne and Trent Reznor pull appearances. The festival officially canceled the following day. Last week, the fourth person in New Zealand was diagnosed with the coronavirus days after attending a Tool show.
Coachella shifted 6 months, My Chemical Romance postponed Japan shows and Australia shows, and Washington and California enacted large event bans among other cancellations. Some festivals such as Reading & Leeds have shared they will be "going ahead as planned" amid the coronavirus pandemic.
Concerns over the virus have also affected the film industry. Disney made the decision to postpone the live-action Mulan release date in China after nearly 70,000 theaters were closed. The next installment in the James Bond franchise, No Time To Die, was set to open April 10 but has since shifted worldwide to November.
Currently, there isn't a vaccine to prevent COVID-19, but the Center For Disease Control has shared some preventive measures. These include staying home when you're sick and avoiding close contact with others who are ill. Wash your hands for at least 20 seconds, and avoid touching your eyes, nose and mouth, and cover your cough or sneeze with a tissue and discard immediately.
You can get more information on the coronavirus on the CDC's website here and see a full list of affected entertainment events here.