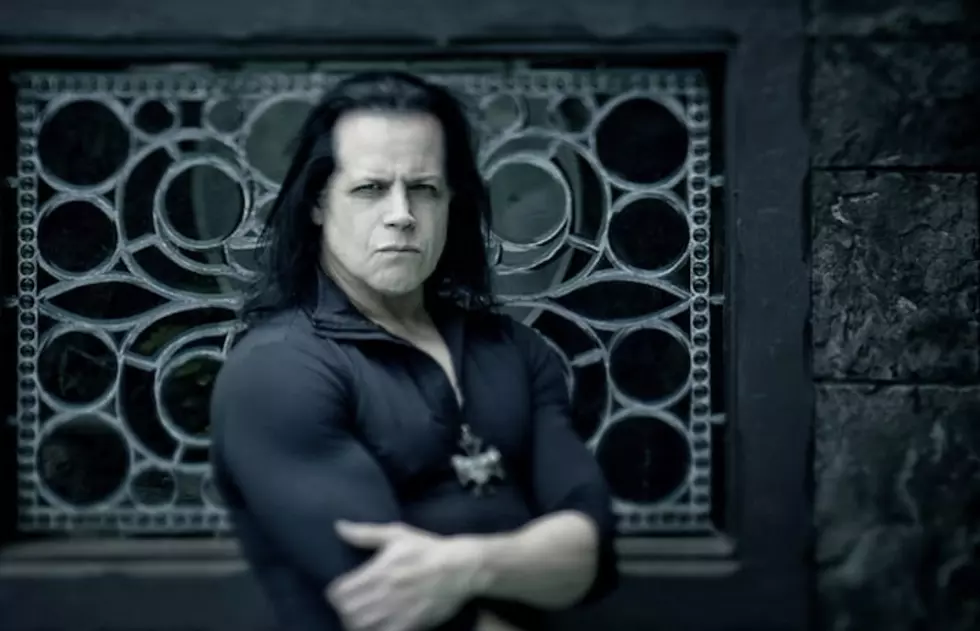 Danzig drops "Devil On Hwy 9," new song from upcoming 'Black Laden Crown' album
[Photo Credit: Paul Brown]
Danzig has revealed a new song from his forthcoming eleventh studio album, Black Laden Crown. Check it out below.
Read More: Suicide Silence, Atreyu, others announced for Danzig's Blackest Of The Black fest
"Devil On Hwy 9," Crown's first single, was released to streaming services and radio stations on Friday. (via Metal Injection)
Black Laden Crown is due out on May 26 from Nuclear Blast via Danzig's own label imprint, Evilive. It's the first full-length of original material since "The Other Man In Black" issued Deth Red Sabaoth in 2010.
In 2015, Danzig released a covers collection, Skeletons. Reportedly, a Danzig album of all Elvis Presley covers, Danzig Sings Elvis, is currently in the works.