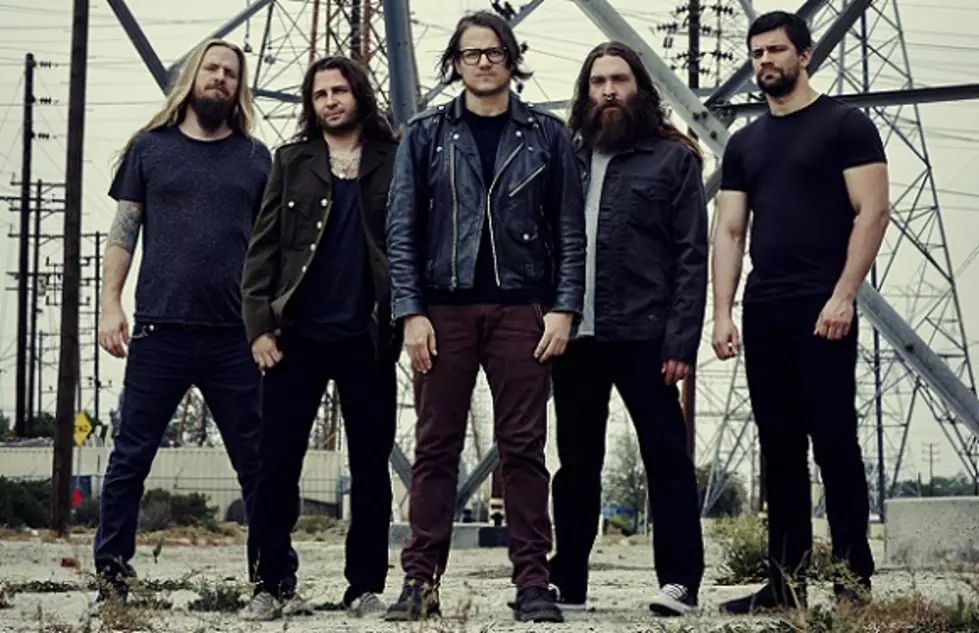 Darkest Hour stream new single, "Wasteland"
Darkest Hour are streaming "Wasteland," the first single from their eighth studio album, to be self-titled.
Guitarist Mike Schleibaum gave it some context: "Along with a new rhythm section, we also chose a very different route for the album's production this time around. While we have worked with well known producers in the past (Brian McTernan, Devin Townsend, Fredrick Nordstrom), we chose a much younger and more local producer in Taylor Larson.
He recently gained a lot of attention after his work with Periphery and after spending some time working with him, we knew he was the man for the job. Tasked with making the most sonically modern, melodic and diverse Darkest Hour album yet, Taylor looked the challenge right in the eyes. He uncompromising approach to pushing us as songwriters and musicians was unrivaled. It took a young heart with a fresh perspective to get this album moving in the right direction and Taylor was the man in the driver's seat."
You can check out pre-order packages for the release, which will be out on August 5, 2014 via Sumerian Records and catch the band performing on the Rockstar Energy Drink Mayhem Festival this summer.