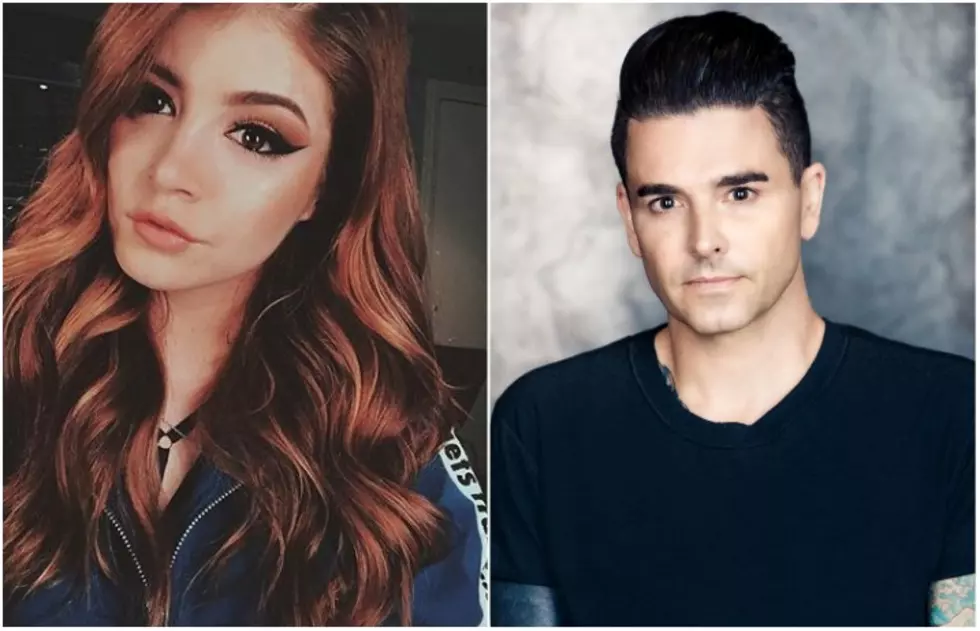 Dashboard Confessional's comeback album to feature ATC's Chrissy Costanza
[Photos by: Chrissy Costanza/Instagram, David Bean]
We're champing at the bit to hear Dashboard Confessional's comeback album, Crooked Shadows—the band's first full-length in eight years—and it looks like there will be a cast of killer guest features on the record.
In fact, Against The Current vocalist Chrissy Costanza is said to make an appearance on the upcoming Dashboard Confessional release!
Read more: Dashboard announce first album in eight years
That's right, Costanza will pop up somewhere on Crooked Shadows! As if that's not cool enough, Lindsey Stirling and Cash Cash will also make appearances beside Dashboard main man Chris Carrabba on the effort.
Carrabba recently spoke to Beats 1's Zane Lowe about the forthcoming LP, specifically lead single "We Fight" (listen to the interview here), and the singer-songwriter detailed the mystery behind penning a great tune.
"It's a weird thing when you write a song," Carabba says. "You think you know what it's about, but you don't until some months later sometimes. So, I thought for sure it was just about how I found a place in the world, which was worth fighting for, which was the music scene that I come from."
Crooked Shadows, produced by Carrabba along with Colin Brittain (known for his work with 5 Seconds Of Summer, Stick To Your Guns, etc.), is out Feb. 9 from Fueled By Ramen. Listen to "We Fight" right here:
Are you stoked to hear ATC's Costanza on the new Dashboard album? Who would be your dream Dashboard Confessional collaborator? Sound off in the comments below, and let us know what you think.
Watch more: Your fave bands explain what emo means