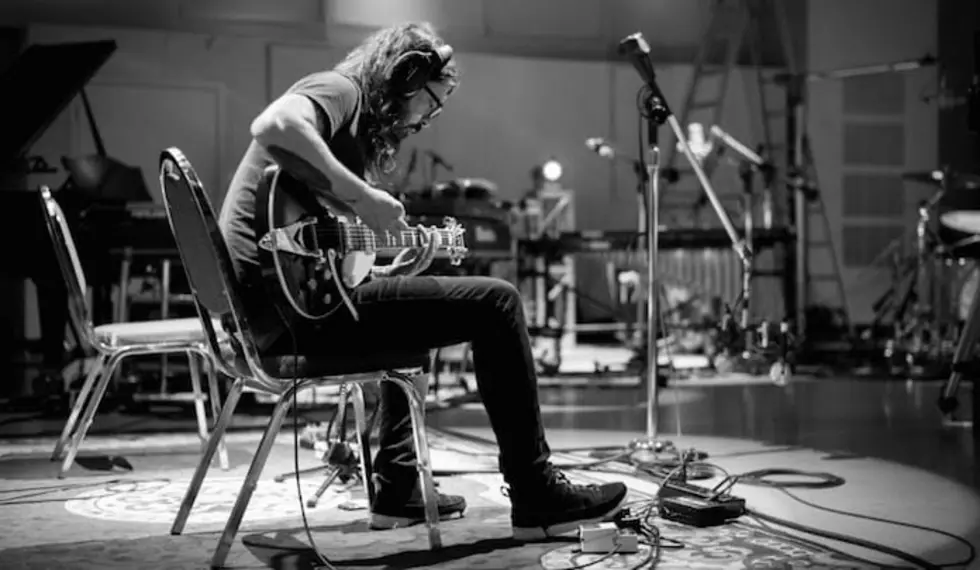 Dave Grohl auctioning signed gear to benefit young musicians
[Photo by: Andrew Stuart]
Following the release of his solo documentary project Play, Dave Grohl will be auctioning off signed gear to help young musicians "just play."
Partnering with Reverb, the Dave Grohl "Play" Reverb Auction will begin Oct. 9 and run through Oct. 21. Fans can bid on a ton of signed gear that the Foo Fighters frontman used to make Play, all donated by brands such as DW Drums, Fender, Gibson, Gretsch, Ludwig, Masters Of Maple, and Zildjian.
Being that Play celebrates "the rewards and challenges of dedicating one's life to mastering a musical instrument," Grohl will donate all proceeds from the auction to "benefit organizations that help young generations of new musicians 'just play.'"
"When I take my kids to their music lessons, I see these rooms full of children that are really pushing themselves to figure this out. I'm inspired by watching that process," Grohl told Reverb, sharing his inspiration for the auction.
"Even now, as a 49-year-old man, I'm still trying to figure it out. It's not something that you ever truly master. You're always chasing the next challenge, and you're always trying to find a way to improve what you've learned."
Keep the momentum by bidding on Dave Grohl signed musical gear here. You can even sign up to be notified when the auction begins.
Preview the items being auctioned below:
[Photos: Preview of items being auctioned by Reverb.com][/caption]Watch Play in full here:
Will you be bidding on signed gear? Let us know in the comments!