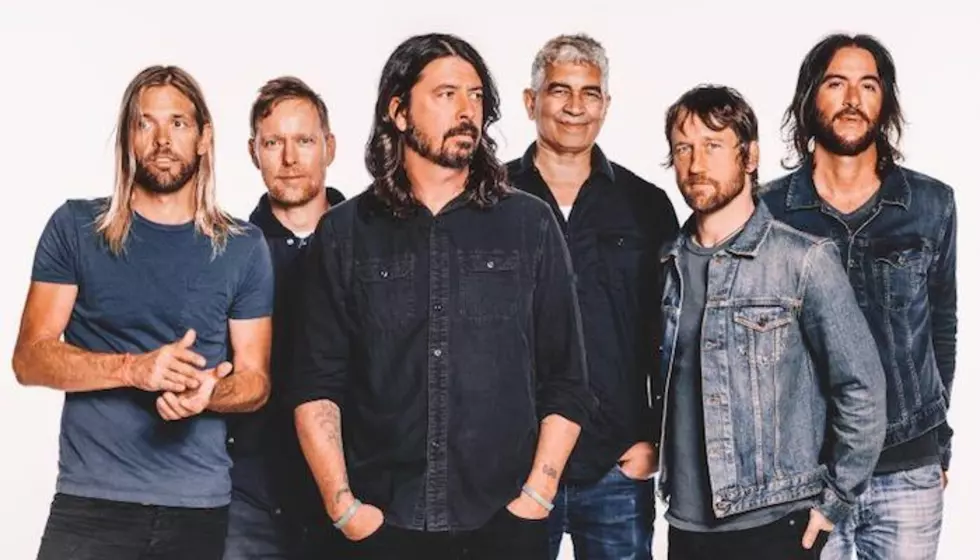 Dave Grohl invites John Travolta onstage during Foo Fighters show—watch
[Photo by: Brantley Gutierrez] 
Foo Fighters' set e at Welcome to Rockville this weekend was filled with special guests. Watch videos of the show below!
Read more: Watch Dave Grohl "adopt" a fan at a recent Foo Fighters gig
After a guest performance from Billy Idol, Dave Grohl welcomed John Travolta to the stage. Unfortunately, he did not sing or dance, but it didn't make the appearance less amazing.
During the band introduction part of the set in Jacksonville, Florida, the band started playing a cover of "You're The One That I Want" from Grease.
A couple seconds in and Grohl turned to the side of stage and said, "You know I'm doing this for you!"
"Hold on a second," the frontman continued. "It gets better!"
And it really did because John Travolta walked in! The actor hugged Grohl and blew a kiss to the crowd before going backstage again.
Watch videos of the moment below:
And here's a closer look:
Watch more: Dave Grohl and Machine Head cover Pink Floyd