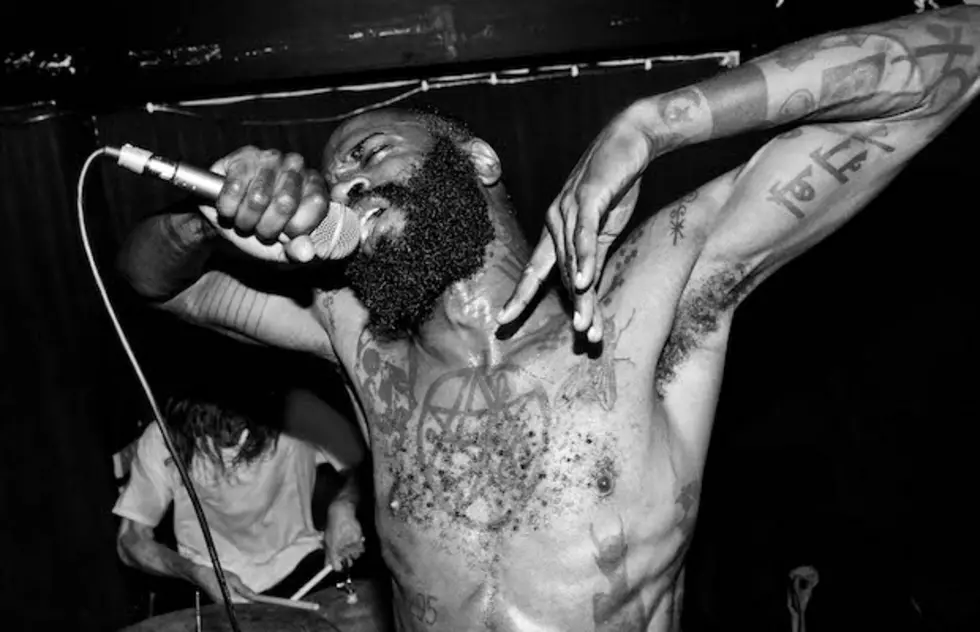 Death Grips release surprise new album, 'Government Plates,' as free download
Death Grips have returned with a surprise new album, Government Plates, which is available now to stream and download for free. The record was originally slated to arrive in 2014.
A followup to 2012's No Love Deep Web, Government Plates marks the group's third proper full-length release, and second consecutive album to be self-released/leaked by the band, this time though their own label, Third Worlds.
Seemingly embroiled in controversy since their formation, Death Grips were dropped by Epic Records last year after a very public falling out, shortly before No Love Deep Web's leaked release. Earlier this year, drummer, producer, and founding member Zach Hill chose not to attend the band's SXSW performance, instead opting to Skype in his parts. Four months later, the group failed to show up for Lollapalooza, and fans in attendance for a sponsored club after party for which they were scheduled to perform proceeded to destroy their equipment.
Below, stream Government Plates in full:
The band's last album, No Love Deep Web, is slated to receive a wide release on CD, vinyl, and digital retailers for the first time next week, Nov. 19. A physical release for Government Plates has yet to be announced.