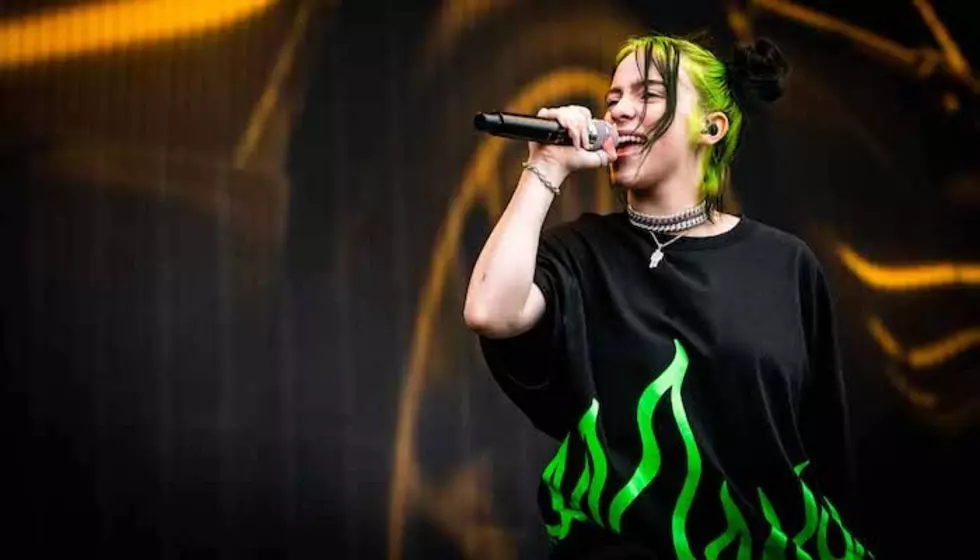 Did Billie Eilish just reveal when her new era is arriving?
[Photo via /Lars Crommelinck/Wikimedia Commons]
It looks like Billie Eilish may have just confirmed when her highly-anticipated new music era is arriving.
This week, Eilish took to social media to tease the secretive plans she has in store for next year.
Although 2020 started off great for Billie Eilish who took home various Grammys, the coronavirus pandemic quickly caused her plans to take a turn. After postponing her world tour, Eilish found herself back at home working on new music.
So far, Eilish hasn't shared too many details about her upcoming album. However, she did confirm she has no plans to release it during the pandemic. Despite the decision, she is still very excited for fans to hear the record when the timing is right.
"I'm really, really happy that we've been able to make the things that we're making," she said. "And I can't wait for you to hear this shit. I can't wait to have the world hear. I'm very excited and hopeful for the future."
Last month, fans got a taste of her new music with her carefree video for "Therefore I Am." The latest track is her third new song to arrive in 2020 alongside "No Time To Die" and "my future."
Now, it looks like Eilish may have just revealed when we could hear even more new music. This week, Eilish shared a series of Instagram Stories. Along with talking about her dog Shark, she also seemingly confirmed that her new era may be arriving sooner than we think.
Eilish's upcoming documentary The World's A Little Blurry is set to arrive on Feb. 26, 2021. So, it looks like we may be saying goodbye to the WHEN WE ALL FALL ASLEEP, WHERE DO WE GO? era in just a matter of months.
Last week, we got our first look at Eilish's exclusive documentary with Apple. The World's A Little Blurry trailer shows Eilish as her career soared in recent years. From collaborating in her bedroom studio with her brother FINNEAS to walking numerous red carpets and storming arena stages worldwide, the documentary offers an intimate look into Eilish's recent success.
However, The World's A Little Blurry also shows a vulnerable side to the now 19-year-old performer. The trailer includes footage of an emotional Eilish handling the stress of her profession, contemplating what it means to exist in the world and dealing with normal teenage things including driver's tests. So, although The World's A Little Blurry will give insight into Eilish's success, it will also reveal another side of her many have never seen before.
The World's A Little Blurry arrives in theaters and on Apple TV+ on Feb. 26, 2021.
Earlier this month, Spotify revealed that Eilish is the platform's most-streamed female artist in the world for the second year in a row. Ariana Grande, Taylor Swift, Dua Lipa and Halsey accompany her on the 2020 list.
As well, Eilish could kick-off 2021 just as she did in 2020. She is currently nominated for four Grammys including Song Of The Year and Record Of The Year for "everything i wanted."
Are you ready for Billie Eilish to start her next era? What do you hope to see in her new documentary? Let us know in the comments below.