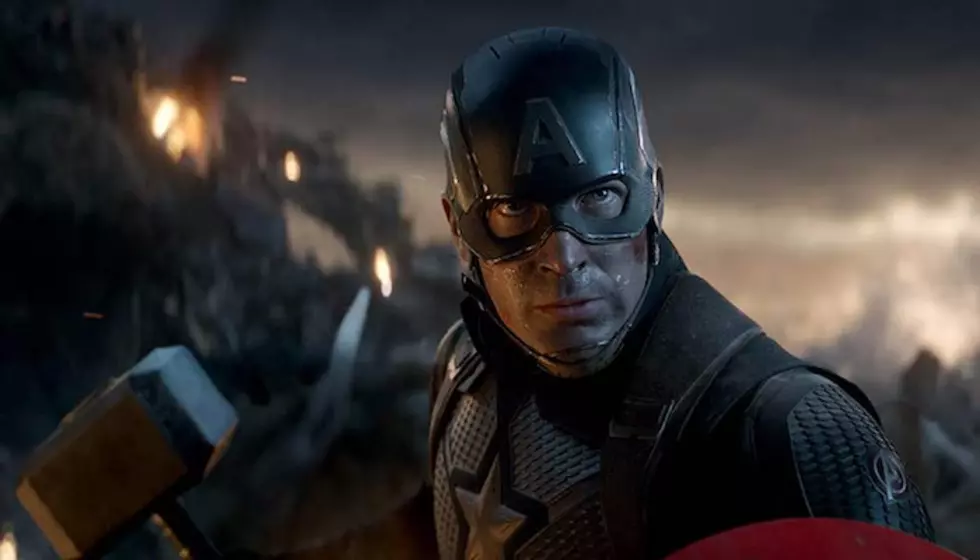 Did Chris Evans just respond to that Captain America return rumor?
[Photo via Marvel]
Earlier this week, reports emerged that Chris Evans is in talks to reprise his Captain America role for an upcoming Marvel project.
Now, it looks like Evans may have just responded to those return rumors.
Marvel fans said goodbye to Chris Evans in Avengers: Endgame when Captain America handed off his shield to Anthony Mackie's Falcon. Although fans are still processing Evans' departure from the MCU, new reports are suggesting that Evans' days as Captain America may not actually be over yet.
According to Deadline, Evans is in talks to reprise his role for a future Marvel Studios project. At this time, it has not been revealed which project this could be. However, it's unlikely another Captain America movie will be made in the future.
Instead, it's more likely that Evans will mirror what Robert Downey, Jr. did after Iron Man 3 and appear in other MCU films. With Spider-Man 3, Black Panther 2, Captain Marvel 2 and Guardians Of The Galaxy Vol. 3 among the films set to be released over the next few years, it's possible Evans could reappear as Captain America in one of those.
At this time, Marvel Studios has made no public comments about the reports. However, it looks like Chris Evans may have just responded to the ongoing rumors. On Thursday, he shared a cryptic, yet incredibly timely, tweet many speculate is about the Captain America reports.
News to me."
After receiving a ton of replies to the tweet, Evans tweeted again that he was mega impressed with the reactions he saw.
Of course, some Marvel fans are still speculating that Evans may make a return as Captain America. Based on the secrecy of the MCU, it wouldn't surprise many if Evans is just trying to throw people off with his latest tweet.
However, since the passing over of the Captain America shield, there's been speculation over whether or not Mackie's Sam Wilson will become the next Captain America. Anthony Mackie recently told SiriusXM's The Jess Cagle Show that the upcoming Disney+ series The Falcon And The Winter Soldier is going to address that elephant in the room.
"The show, the idea of the show is basically, you know, and at the end of Avengers: Endgame, Cap decided he was going into retirement and he asked me if I would take up the shield, but at no point in time, did I agree to or say that I would be Captain America," Mackie said. "So the show walks the line of who is going to take up the shield and who's going to be Captain America if Steve isn't coming back."
Do you think Chris Evans will return as Captain America? Let us know in the comments below.