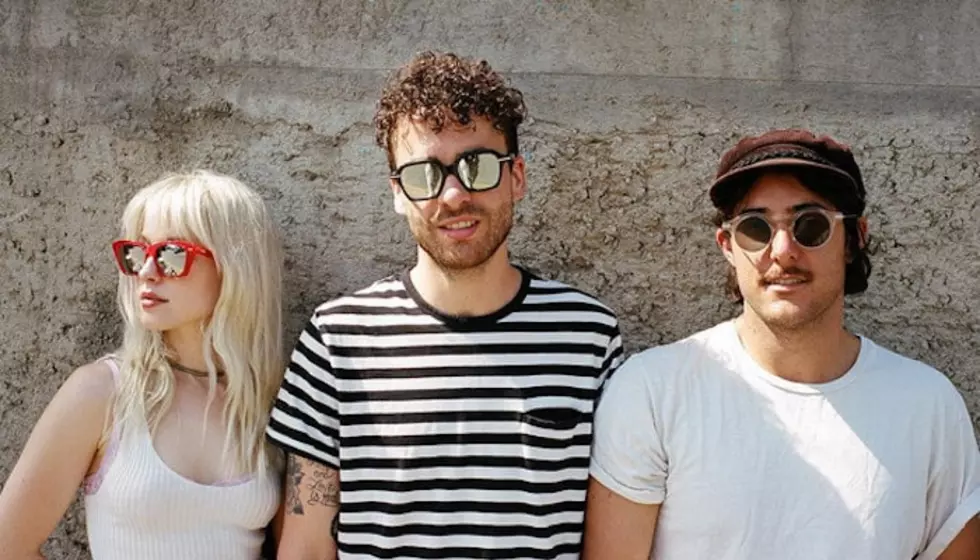 Did Paramore just confirm new music is on the way?
[Photo via Spotify]
It looks like the wait for new music from Paramore may be almost over.
This week, the band shared a cryptic tweet that has many fans theorizing new music could be arriving sooner than we think.
It's been almost four years since we last heard new music from Paramore. In 2017, they released After Laughter which features hits such as "Hard Times, "Fake Happy" and "Rose-Colored Boy." After touring in support of the album, the band took a long hiatus where they pursued other projects.
Zac Farro's musical project HalfNoise released their last full-length album Natural Disguise in 2019. As well, Farro put out his debut solo album Zafari earlier this year. Meanwhile, Taylor York has been writing and producing various projects including Hayley Williams' debut solo album Petals For Armor.
Then, back in May, Williams confirmed that the trio is already thinking about their next album. In an interview with USA Today, she revealed that they have been discussing where they want to take their sound for their next release.
"We've talked about who might be a cool producer because both Taylor and Zac produce now," she said. "And we've talked about what styles of music we might want to fuck with. It's funny, though, because we always do this and then we get in the car and take a complete left turn. It makes me excited because we literally just follow our whims and who knows where we'll go? I think that's what kept Paramore going all this time."
Around the same time, she also said that Paramore have been revisiting a lot of old material to get some inspiration for their new music.
"We've thought about [the next Paramore album]," Williams said. "Taylor's mentioned things like: 'Oh, God, I miss guitars. We've found ourselves listening to a lot of older music that we grew up being inspired by. T and I liked stuff that was a bit more ratty sounding: The Rapture, Yeah Yeah Yeahs. All three of us loved Queens Of The Stone Age's 'Songs For The Deaf.'"
Now, it looks like the wait for new Paramore music may be almost over. This week, the band shared a cryptic tweet that has their fanbase talking. Jimmy Fallon recently talked about Taylor Swift's surprise new album evermore on The Tonight Show.
During the segment, Fallon pokes fun at Swift's decision to surprise drop another album this year. He continuously receives notifications about Swift releasing even more records, giving each of them names similar to evermore and folklore. Then, at the end of the sketch, he jokes that Paramore have released a new album named after Taylor Swift.
"Wait, Paramore just released an album called Taylor Swift," Fallon says. "It came full circle."
On Dec. 13, Paramore retweeted The Tonight Show video along with a cryptic message that seemingly confirms new music is on the way.
Speculation about new Paramore music emerged way back in September. The trio updated their social media and Spotify accounts with a new photo, leading many fans to speculate that Paramore are gearing up to release new music.
Twitter
It's important to note that Paramore's last three albums - After Laughter, Paramore and Brand New Eyes - were all released four years apart. So, it's possible 2021 may be the year we finally hear some new tunes from the trio.
Do you think Paramore will release new music in 2021? What are your reactions to their cryptic tweet? Let us know in the comments below.