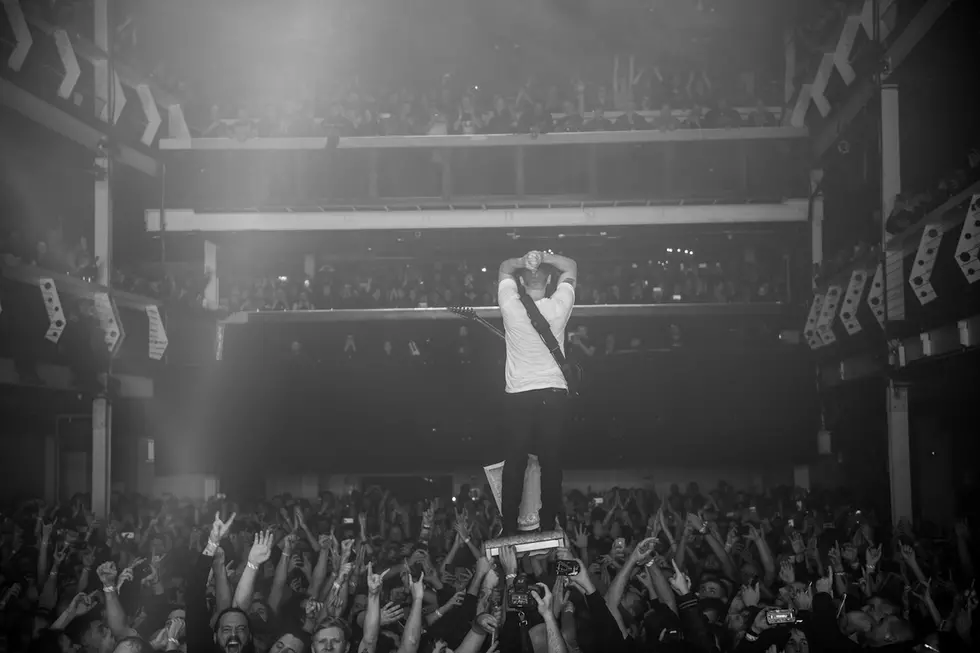 31 photos from Dillinger Escape Plan's epic farewell show at NYC's Terminal 5
Wed., Dec. 27
Photographer: Stephen Odom
The Dillinger Escape Plan performed their three final shows from Dec. 27 to Dec. 29 at New York City's Terminal 5.
On the final night of the progressive hardcore group's three-day sold out residency, they played a massive 19-song setlist as their farewell, as well as performed some epic balcony stunts. Their final encore included "Farewell, Mona Lisa," "43% Burnt" and "Dissociation" with Seven Suns and original the Dillinger Escape Plan bassist Adam Doll. Check out the bittersweet, yet epic, moments here.
For more from their farewell show, incuding some behind-the-scenes pics, click through our gallery here! All photos were taken by Stephen Odom.