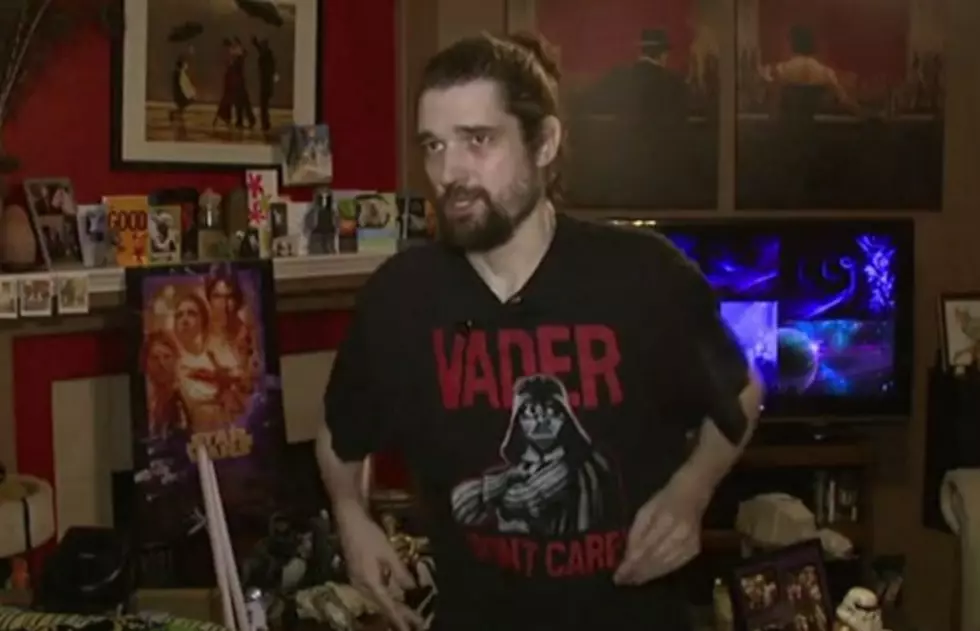 Disney comes through: terminally ill 'Star Wars' fan gets early screening of 'The Force Awakens'
If you've recently seen the #ForceForDaniel hashtag going around, it was in support of a terminally ill Star Wars mega-fan who was diagnosed with spindle cell sarcoma in 2012. A recent MSNBC spotlight on Daniel Fleetwood, 32, features the man proclaiming his love for the beloved sci-fi franchise and explaining that he doesn't expect to live till the newest installment's release on December 18. "I just love Star Wars," Fleetwood says in the video. "I mean, with everything I got, I love Star Wars."
Friends and family began campaigning, trying to get Disney's attention to allow Fleetwood to screen Star Wars: The Force Awakens early—essentially his dying wish. 
Read more: Watch the full Star Wars: The Force Awakens trailer
Several actors involved with the franchise showed their support for Daniel and his desire to see the film, including John Boyega, Mark Hamill, Peter Mayhew and more.
It's been discovered today that Daniel's wish was granted, as director J.J. Abrams and the people at Disney have apparently allowed Fleetwood to view an unfinished version of the film in his own home, as mentioned by his partner, Ashley Fleetwood, in the post seen below.
J.J. Abrams is known to have done a similar thing for a dying Star Trek fan before Into Darkness was released in 2013.
Luke Skywalker himself commented on the situation:
Watch more: