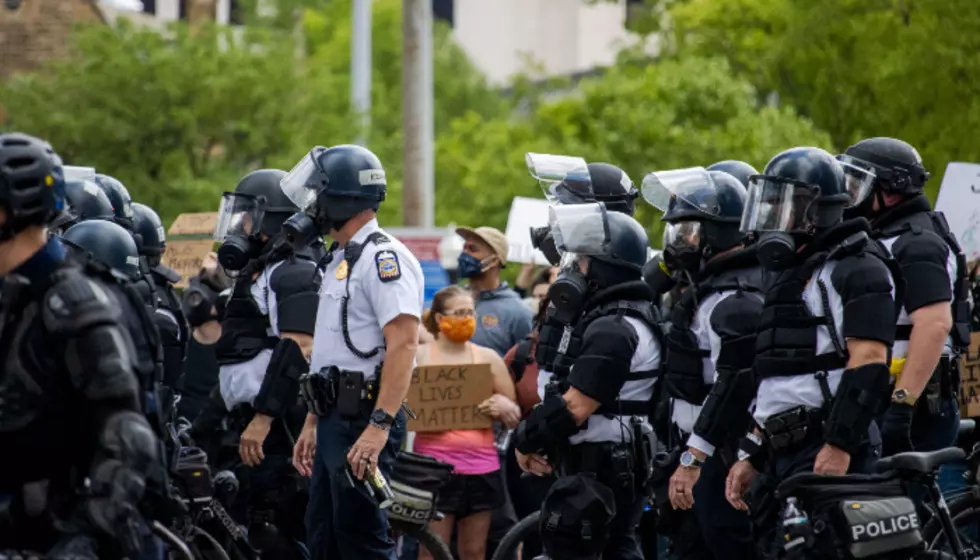 People are calling for a Dolls Kill boycott over the owner's protest comment
[Photo by: Paul Becker/Wikipedia Commons]
People are calling for boycotts against fashion store Dolls Kill after the company's owner made an Instagram post allegedly in support of police officers.
This isn't the first time they've had claims of racism against them though as the company has had several instances of displaying unapologetic cultural appropriation.
company's Instagram page
selling an Indigenous American headdress
sold clothing with phrases like
Rico Nasty
previously worn
UPDATE: JUNE 3, 11:14 A.M. ET:
Dolls Kill has since addressed their support of the Black Lives Matter movement following Lynn's comment. You can view that here.
If you'd like to learn more about how you can help out protesters and show support for the Black Lives Matter movement, you can see a list of resources below.
The Minnesota Freedom Fund has already raised around $20 million for helping cover legal costs for low-income individuals arrested for low-level charges. If you are willing and able to donate, you may do so here.
If you would like to donate to the George Floyd Memorial Fund which is covering all funeral and burial costs, court costs, grief counseling, travel and lodging costs of Floyd's family and for the care and education of George Floyd's children, you may do so here.
For others ways to donate, please head here. For anti-racism resources, head here. A detailed list of resources and links is below.
To sign petitions for George Floyd, Breonna Taylor, Ahmaud Arbery and more. 
To text or call the District Attorney and Minneapolis Mayor.
For donations to victims, protesters, black-owned businesses and more. 
For anti-racism sites, Black Lives Matter, Mental Health and other educational resources.
A massive resource link containing information for protesters. This includes info regarding laws, lawyers, dangers of protesting, guides on dealing with tear gas, first aid and digital security.