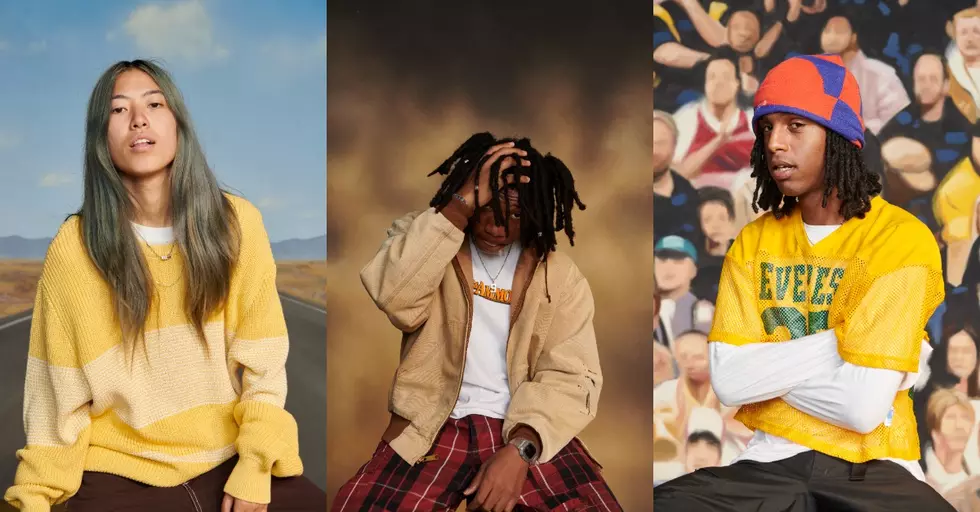 Dominic Fike recommends: Deb Never, Bakar and more
To coincide with his debut cover with Alternative Press (issue #403), Dominic Fike pays it forward in selecting his favorite new artists who share his ethos of limitless creativity.
Deb Never
WHAT THEY STAND FOR: Friend of the 1975, slowthai and more, Deb's lo-fi grunge is a soft meeting point between emo and rap.
DOM SAYS: Deb Never is the best. I took her on tour in the U.S., and, like Bakar, we've become really close. Her voice is so sick. She reminds me of Kim Deal from Pixies, so I've always felt like we matched up pretty well because I've been trying to write like Black Francis for a while. She doesn't know it yet, but she's like my second bandmate.
LISTEN TO: "Sweet & Spice"; a pop hook with a downbeat edge
Kenny Mason
WHAT THEY STAND FOR: Like shoegaze and hip-hop? Mason's Angelic Hoodrat LP ticks both boxes.
LISTEN TO: "A+"; featuring Denzel Curry, Mason's relentless vocals skip over a languid Y2K beat
Yeek
WHAT THEY STAND FOR: A fellow resident of South Florida, Yeek makes colorful "anti-pop" that would shake up daytime radio.
LISTEN TO: "Feels Like I'm Flying"; effortlessly cool U.K. garage-inspired beats that'll appeal to fans of Charli XCX
Dijon
WHAT THEY STAND FOR: An evocative lyricist who thrives on nostalgic imagery, Dijon puts the romance into R&B.
DOM SAYS: Dijon's new Absolutely tape is all I listen to. I know the whole thing, every lyric. I've been trying to schedule a session with him. I canceled one, and then he canceled one, and now we just don't ever hang out. But if you read this Dijon, I fucking love you! And I want to hang out with you so bad! 
LISTEN TO: "Nico's Red Truck"; a 2018 ballad that swells with soulful emotion
Bakar
WHAT THEY STAND FOR: Blending indie-pop beats with London observationalism, Bakar is an emblem of youthful eclecticism.
DOM SAYS: My manager is a huge fan of him. I listened to his shit and was like, "This kid is really cool." He came over to America, we got too high, tried to make something, and it didn't work, but then a few months later, I took him out on the European section of my tour. It was amazing. When you spend multiple nights on a bus with someone, you become really good friends. All girls love him too — he's tall, and he dresses well. He is so smooth. It's incredible. It's hard being next to him!
LISTEN TO: "Hell N Back"; a sweet, summery reggae-R&B tribute to the joys of finding love after a rough time
This feature appeared in issue #403 with cover star Dominic Fike, available here.