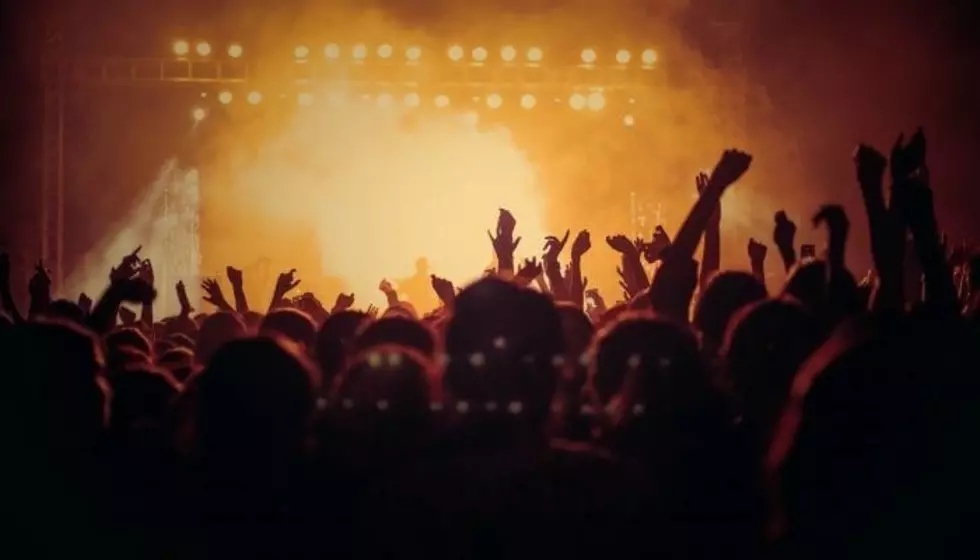 Download Festival UK cancelled in wake of coronavirus pandemic
[Photo via Pexels]
Download Festival U.K. has now been canceled due to the coronavirus pandemic. The three-day festival was set to take place on June 12-14 in Donnington Park, U.K.
Attendees were incredibly stoked for this year's fest as it included headlining sets from System Of A Down, Iron Maiden and KISS.
Download Festival Australia already canceled back on March 12, and the way they attributed the cancelation to My Chemical Romance didn't make the MCRmy very thrilled. 
But, the UK's Download Festival simply implied that the cancelation is due to the state of the world due to coronavirus. Read the full statement below. 
Download Festival will no longer be taking place this year 
We've been closing monitoring this unprecedented situation and it's become clear that it just isn't possible for the 2020 festival to go ahead. This decision hasn't been taken lightly and we're beyond disappointed, we extend our heartfelt apology to all of you - we really did try to make this work. 
Please rest assured we will be back next year. Now, more than ever, we need the Download spirit to thrive and offer support to those that need it most. We'll do out best to put together an amazing line up for you in 2021 and can't wait to see you all then. Thank you, as ever, for your continued support. 
We are working closely with our ticketing partners now and they will be in touch very soon to process your refund, or if you prefer, you can retain your ticket and carry it over to next year. Look out for an email from your ticketing agency very soon and please only contact them if you have not been contacted after 5 days as they are very busy at this time."
Other notable acts that were set to perform at Download Festival this year were Korn, Disturbed, the Pretty Reckless, Black Veil Brides, BABYMETAL, the Offspring and Killswitch Engage. 
The coronavirus pandemic has essentially canceled all live shows and festivals for the foreseeable future. Aside from the music industry, coronavirus has also affected the sporting and film industries. Movie releases are pushed back and production is halted. Entire sporting tournaments and season are also cancelled or postponed. 
We're unsure when the world will recover from this, but we hope its soon. 
More Download Festival
Earlier this month, My Chemical Romance fans were angered at the way Download Festival Australias's cancelation statement reads. They made sure it was known too. Ray Toro chimed in to address the issue.
On March 12, MCR officially announced that they were postponing their AUS/NZ dates due to coronavirus. 
To our dearest friends—
"It is with heavy hearts that we have decided to postpone our performance in Australia and New Zealand. We felt this was the right decision for our fans, our band, our crew, and our families given the current global situation. We apologize to our fans, but please know that we didn't come to this decision lightly. Thank you for your understanding and we look forward to being with you all again as soon as we can. In the meantime, please be good to each other. My Chemical Romance.
Download Festival Australia also shared the band's statement to their site, writing, "It is with intense disappointment that we announce that My Chemical Romance will not be coming to Australia to play Download."
The festival then went on to say they were unable to secure a new headliner. They said with only 8 days remaining they would be canceling. You can read their full statement below.
Given that this announcement has come barely 8 days prior to Download Australia we will not be able to secure an alternative headliner as there is insufficient time to secure visas and arrange the other relevant logistics that are required prior to the festival.
As we are unable to deliver a complete line-up to meet the standard that Download fans both expect and deserve, we have very reluctantly made the decision to cancel Download Australia 2020.
The Download team has been working around the clock to create an unforgettable experience for heavy music fans and we are devastated not be able to deliver this show to Australian Downloaders as planned.
We are currently working with both My Chemical Romance and Deftones to schedule separate headline shows in Australia in 2020 and will update you all as soon as we have these.
We are also working with a number of artists who have official Download side shows scheduled, to add headline shows in Sydney and Melbourne next week, stay tuned for these dates.
Moshtix will contact account holders on Monday 16th March via email with information regarding the refund process. We apologise for any inconvenience and appreciate your patience. For any questions relating to your Download ticket purchase, please contact Moshtix directly https://tixsupport.moshtix.com.au/
So all of that is old news, yesterday's news. But given enough time, MCR fans are a bit peeved regarding the wording of Download Festival's statement. Many think that Download is "throwing shade" at My Chemical Romance for only giving them eight days. Others believe that the festival should have been canceled anyway. They're glad MCR had enough foresight to pull out. Check out some reactions below.
Seeing all of these reactions, MCR lead guitarist Ray Toro addressed the issue with his own statement. Toro was replying to the Deftones post about Download, that also seemed to blame My Chemical Romance.
Toro's tweet was a screenshot of an article about a band of gatherings. Toro added the below statement.
Everyone knew this was coming. To put on a show at this time would have been negligent of ALL of us. Sad some of us couldn't see that…
[envira-gallery id="197607"]