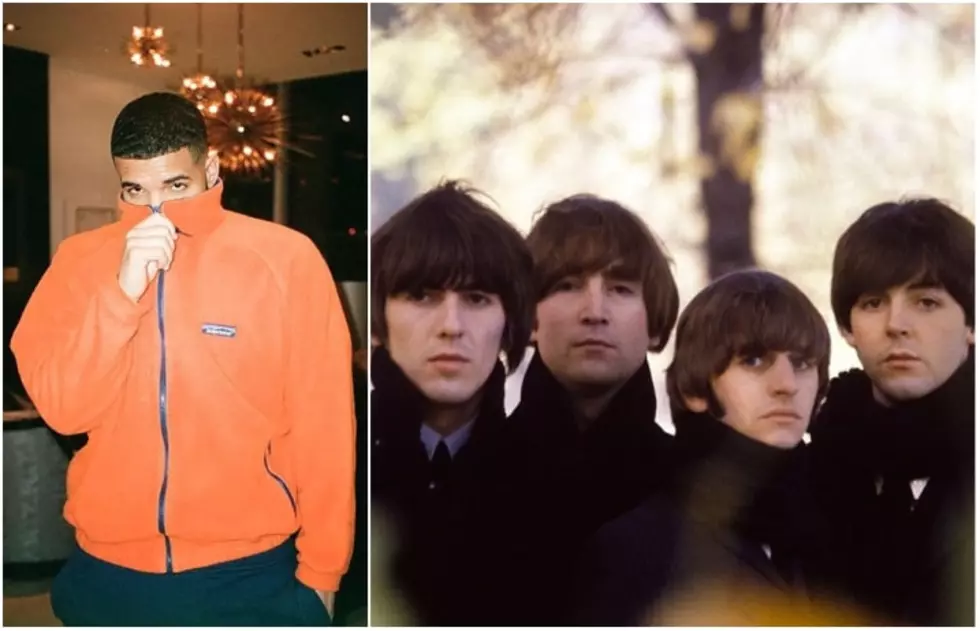 Drake breaks a chart record held by the Beatles for the last 50 years
[Photos by: Drake/Instagram, Apple Corps Ltd.]
Drake has broken a singles chart record that's been retained by the Beatles for nearly 50 years. This week, the rapper's "Nice For What" topped the U.K. Singles Chart, making it his second No. 1 for the year after "God's Plan."
Read more: Were the Beatles the worst band in the world?
The twofer chart-topper gives Mr. Aubrey Drake Graham a win over the Fab Four, who previously held the honor of having two British No. 1 hits that close together with "Get Back" and "The Ballad Of John And Yoko" in 1969.
That's a half-century hit singles record that Drake just bested with the one-two punch of his January Scary Hours EP (which launched the popular "God's Plan") and this month's surprise standalone single, "Nice For What."
According to a press release, the swift succession of 2018 chart-toppers from Drake makes the hit-spanning interval the shortest time between No. 1 single debuts in the U.K., as reported by the NME. It must be God's plan?
Jam some Drake below:
Watch more: Never Shout Never cover Plastic Ono Band