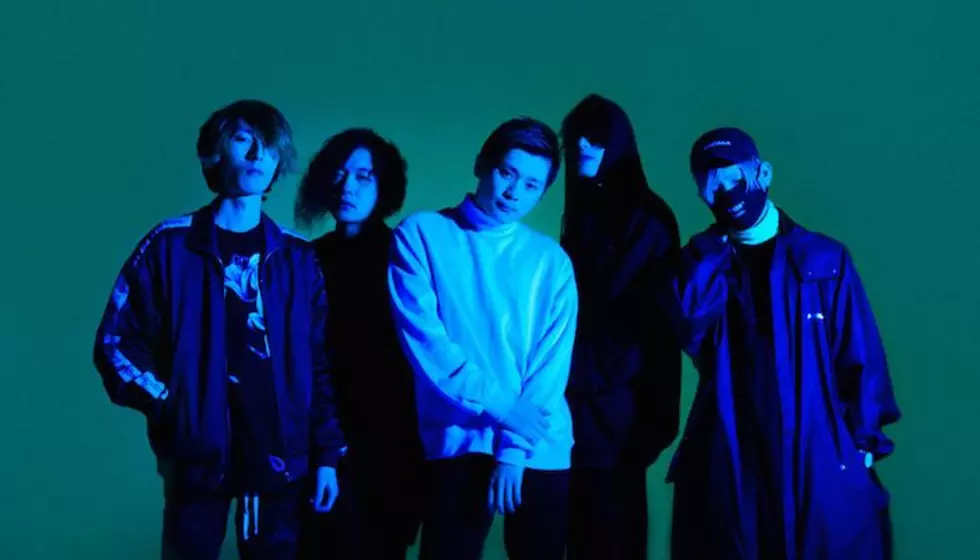 EARTHISTS. enter dreamlike reality in "Purge Me" video—watch
Japanese-based metalcore act EARTHISTS. are teaming up with AP to share their new single "Purge Me" and accompanying vibrant visual.
The new track follows their previous full-lengths, 2017's Dreamscape and 2018's LIFEBINDER.
The single touches on the beauty of not being perfect and the importance of loving yourself regardless.
"No matter our imperfections, loving ourselves is what's important," vocalist Yui Kawashima explains. "The main theme of this song is loneliness. There is no need to be forced to love someone or to be loved by someone. Loneliness is just a social construct."
When it came to bringing that concept to life, the band turned to a dream state. They incorporated swirling lights with contrasting neon imagery to drive the feeling.
"We wanted to use a variety [of] rapidly changing neon tones to portray being transcended into a dreamlike world where everything is perfect," guitarist Yuto Hirabayashi says. "The plastic around the band represents the disconnect between humans and the inability to love someone else until you have truly fallen in love with yourself."
Check out the new video below.
EARTHISTS. hit the road this summer for a European tour. The run includes a stop at Italy's Dissonance Festival where they'll perform alongside White Chapel, Monuments, Polaris, Bad Omens, Lotus Eater, Kingdom Of Giants and more. Check out the dates below and grab tickets here.
Dates:

06/27 – Bordeaux, FR @ Le Void
06/28 – Nante, FR @ La Scène Michelet
06/29 – Rennes, FR @ Ty Anna
07/02 – Strasbourg, FR @ Elastic Bar
07/03 – Lyon, FR @ Péniche Loupika
07/04 – Bern, CH @ Die Cafete
07/05 – Monthey, CH @ Tattoo Bar
07/06 – Yverdon-les-Bains, CH @ Les Citrons Masqués
07/08 – Milan, IT @ Dissonance Festival

[envira-gallery id="194744"]