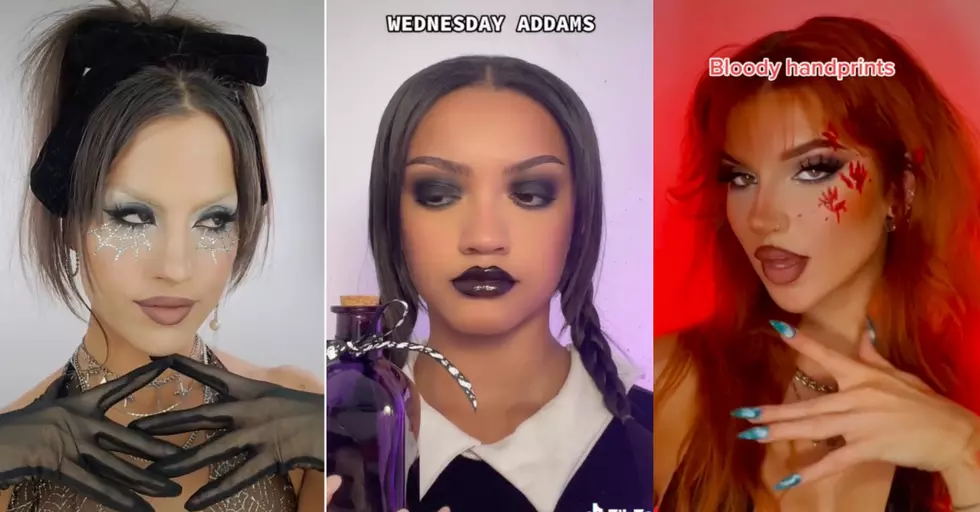 5 super easy Halloween looks that you can learn from TikTok
[Photos via bunnyandfawn/dominiqueallison/sarahnewsfx]
Let's admit it: Every time October rolls around, you tell yourself you're going to actually make an effort this year. Then it's Oct. 30, and you can barely wing an eyeliner to save your life.
Read more: 15 horror movies Jennifer's Body fans will love
If you're not as versed in SFX makeup or need some inspiration, then fret not. We've scoured TikTok for the best makeup looks and hacks that you can learn in 60 seconds or less. Get your ghoul on and get ready to make those undead heads turn on Halloween.
Clowning around
2022 made us feel like clowns. Why not dress for the occasion?
You're a gem. No, really
In a pinch? The party's at 7 and it's 9 p.m. already? Then why not make it ghoul and glam with rhinestones? You can be a blood-drenched Carrie, minus the murder and blood. Or you can make a spiderweb feel glitzy.
It counts if it's bloody, right?
Halloween is mostly gore and spooky stuff, right? So, technically, you could just throw blood on anything and call it an outfit. Right? Right.
Skulls, and lots of them
Skulls are classic yet understated. They're easy to pair with any outfit and a staple in Halloween makeup.
Masks are all the rage
We mean, sure, 2020 really put face masks on the map. But the spooky/horror masks are more popular than ever with the ongoing Scream/Halloween franchise paving the way.
Bonus looks (if you didn't have inspo already)