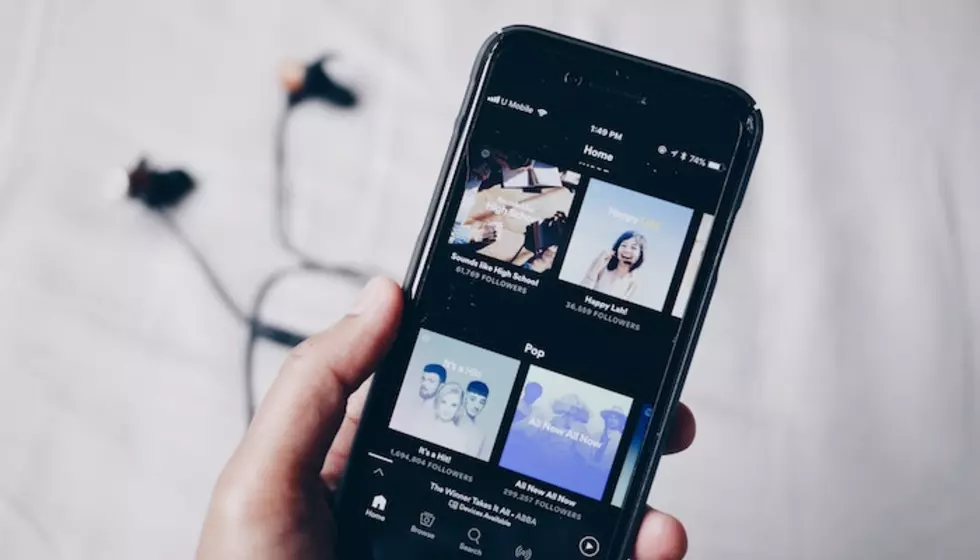 This new app is supporting music fans' mental health with custom playlists
[Photo via Unsplash]
This month, Spotify launched a new feature that allows users to see the top three songs they've been rocking out to during coronavirus lockdown. Now, Spotify users have the opportunity to get their own personalized mental health playlists. Using some of your favorite songs and artists such as Halsey, twenty one pilots, Billie Eilish and more, a new app called Ensu is giving Spotify listeners an even more personalized listening experience.
With the Ensu app, the creators hope that bringing personalized mental health playlists to listeners will help them cope through these hard times and much more.
Many of us turn to music as an outlet to decompress after a long day and even help manage our mental health. Especially during the mandated quarantine lockdowns worldwide, some are listening to music more than ever before. Now, Ensu is making our listening experience even more personal through their new app.
For instance, Ensu released customized playlist examples for someone that listens to a lot of Halsey. The happy mood playlist included Halsey as well as music from Taylor Swift, Ariana Grande and more. The sad playlist included artists such as Beyonce and Sia. In short, Ensu gives listeners the chance to listen to mood playlists that are tailored to their taste and focused on their mental health.
Your own customized Halsey mental health playlist based on your top Spotify listens! from r/halsey
Ensu wants to not only generate custom playlists for users but also understand how our moods impact the music we listen to. The app also has a social feature that allows friends the chance to check-in on one another.
Amol, one of app's creators, took to Reddit to share the reasons behind the app's creation.
"Me and a few of my mates have built an app to help people use their music listening as a tool to more easily understand and manage their mental health," Amol writes.
Through the app, listeners can track the variations of their mood through the playlists they've been listening to most. This allows individuals to be more in tune with their emotions and allowing them to do so through music.
"The app gives you insights around how your music listening correlates to emotional states," Amol continues. "[It] makes it easy to track emotions over-time, gives you new mood-based playlists in Spotify, lets you check in on friends when they are upset and vice versa."
As well, the app has a social feature that gives friends the chance to check-in on each other. For example, someone could see a friend listening to their sad playlist often which could prompt them to reach out and check-in. This could be an especially important feature during quarantine lockdown where many friends haven't seen each other in person in weeks.
"We've been working with a couple of support groups to help people more easily check-in on their friends (through the social check-in feature)," Amol says.
Mental health support through music! Catch yourself in those tempting moments of reaching out... from r/ExNoContact
Right now, the app is only available to use with Spotify accounts and can be downloaded here.
What do you think of this new personalized way of managing mental health through music? Let us know in the comments below!
[envira-gallery id="194356"]