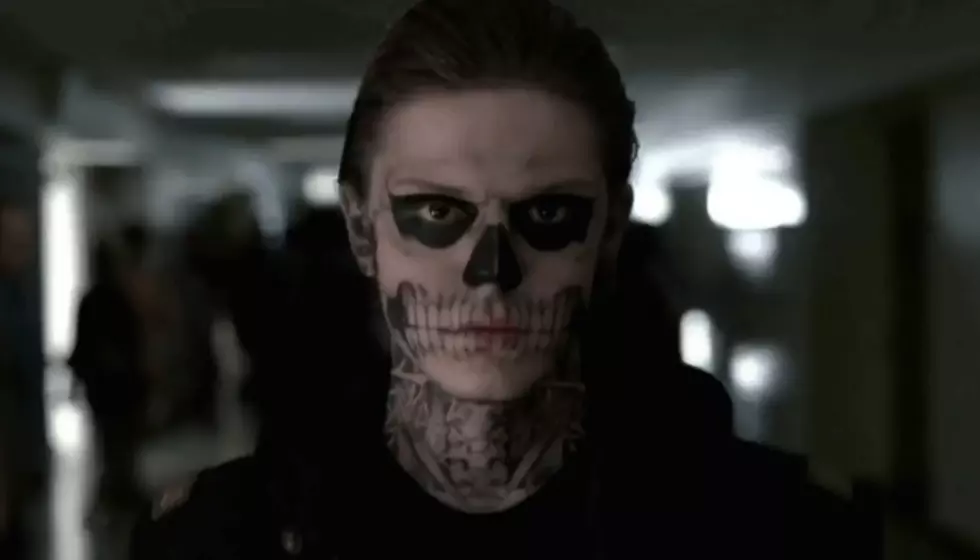 'American Horror Story' season 8 may not have been Evan Peters' last
[Photo via YouTube]
American Horror Story fans were devastated when Evan Peters revealed last month that he would be sitting out season 9 of AHS.
Fortunately, it looks like Peters hasn't ruled out his return to the iconic show following the upcoming season.
Last month, Peters was asked about his involvement on the popular FX series at WonderCon and his role in the forthcoming season. His answer broke the hearts of AHS fans everywhere.
"No, I'm going to sit a season out," Peters said.
Peters' comment correlates with an interview he had with GQ last year, where he says he isn't interested in portraying the dark roles that he's become accustomed to.
"Yeah, I'm not doing it anymore," Peters says. "I just made a decision. I said to myself, 'I can't do it anymore.' It's not me. It's not who I am."
"It's hurting my soul and Evan as a person," he says. "There's this massive amount of rage that's been called upon from me, and the emotional stuff that's been called on me for Pose has been heartbreaking, and I'm sick. I don't feel good."
Peters went on to clarify his comments and discuss how he felt tired and overworked.
"I think it was a full-on burnout," he says. "I'm going to take a break, regroup, decompress, get back in touch with what I feel like I want to do. Not that I didn't want to do any of those roles—they're exactly what I wanted to do."
Now, in an interview with Digital Spy, Peters has revealed that he hasn't entirely ruled out a return to the series. When asking if he'd consider making a return, he replied:
"Yeah, absolutely, never say never. I just... Yeah, we'll see what happens."
We're keeping our fingers crossed.
Would you like to see Peters make his return to AHS? Sound off in the comments below!
[envira-gallery id="195048"]