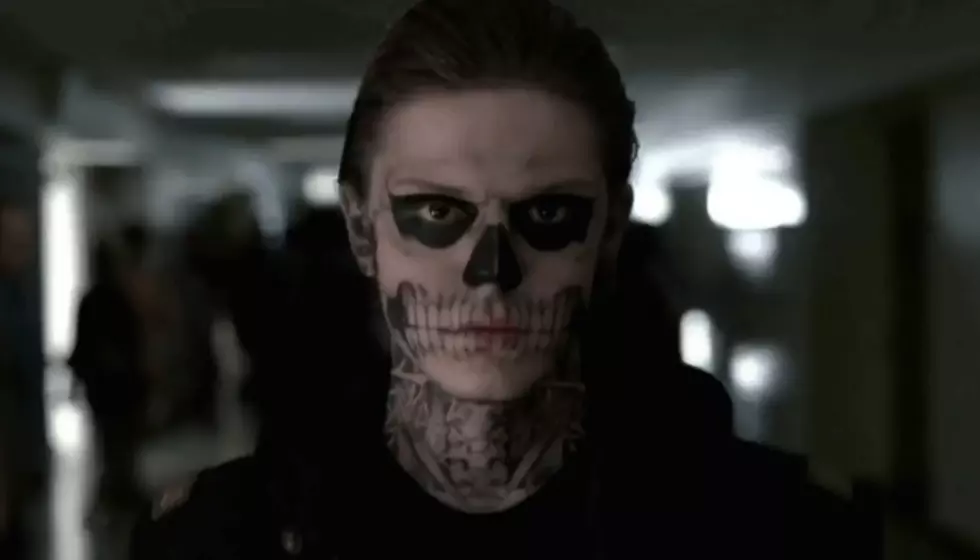 Evan Peters says he's sitting out 'American Horror Story' season 9
[Photo via YouTube]
Evan Peters made a surprising remark concerning his future on American Horror Story going forward.
Peters was asked about his involvement on the popular FX series at WonderCon over the weekend. The prompt lead to a less-than-satisfying answer about his role in the new season.
"No, I'm going to sit a season out," Peters says.
If true, this would be the first time in the show's history that the actor wouldn't be present, having been with the series since 2011's debut, Murder House.
A video of the comment was revealed on Twitter yesterday from the Extra producer who interviewed Peters.
"Here is the video where Evan Peters told me he will not be returning to American Horror Story. This is the first time in nine seasons he will not be part of the show! #AHS," the tweet reads.
Peters' comment correlates with an interview he had with GQ last year, where he says he isn't interested in portraying the dark roles that he's become accustomed to.
"Yeah, I'm not doing it anymore," Peters says. "I just made a decision. I said to myself, 'I can't do it anymore.' It's not me. It's not who I am."
Peters admitted in the interview that the roles have been draining on his emotional health.
"It's hurting my soul and Evan as a person," he says. "There's this massive amount of rage that's been called upon from me, and the emotional stuff that's been called on me for Pose has been heartbreaking, and I'm sick. I don't feel good."
Peters clarified his comments in a later interview with GQ Style, describing them as a result of being overworked and tired.
"I think it was a full-on burnout," he says. "I'm going to take a break, regroup, decompress, get back in touch with what I feel like I want to do. Not that I didn't want to do any of those roles—they're exactly what I wanted to do."
With Peters announcing his departure, only Sarah Paulson will have been with the show for all eight seasons thus far. PopBuzz reports that she will return for the next installment.
Not much is known about the ninth season of AHS, but it is April Fools' season, so we can only hope this is an elaborate joke.
What do you think about Evan Peters' announcement? Sound off in the comments below!
[envira-gallery id="195048"]