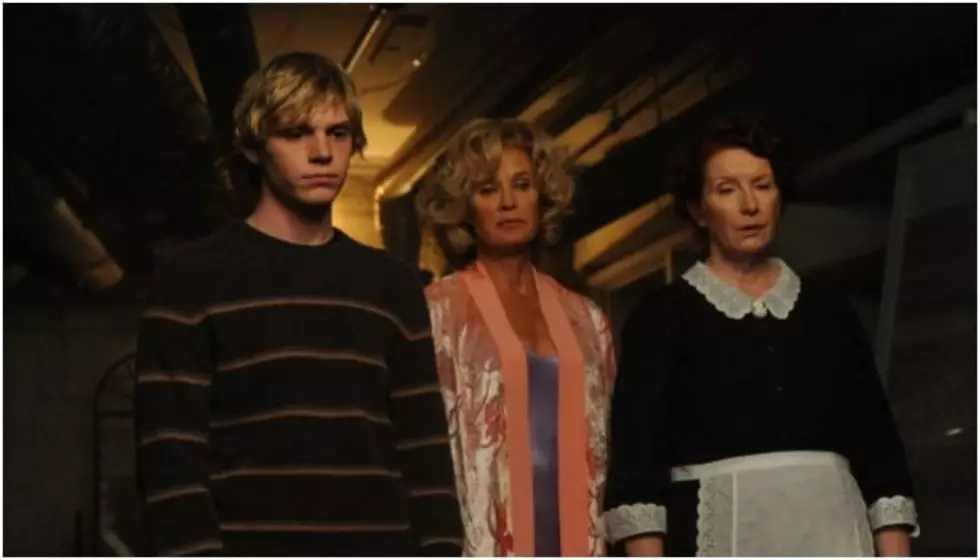 Evan Peter's will be reviving a past character in 'AHS: Apocalypse'
[Photo by: Fx]
Well, it appears that everyone is coming back for American Horror Story's eighth season, no really, even Tate Langdon is making a return.
Read more: 'AHS: Apocalypse' shares first look at reunited 'Coven' witches
As we all know, it's impossible not to have a season of American Horror Story without Evan Peters, but we weren't expecting him to carry the weight of two characters this season.
It was recently revealed that Peters will be playing the grandson of Joan Collins' character, but he'll also be tackling the ghost of Tate Langdon...you know, his iconic, and very temperamental, character from the first season.
The news of Peter's revival of Tate comes in the way of an Instagram post by showrunner Ryan Murphy.
Snapping a picture of Peters in his costume for his season one character, the shot is simply captioned with: "Tate. Happy to be home."
Peters isn't the only person bringing back old characters.
It was recently reported that Jessica Lange will be coming back to the show. Lange is set to reprise her very first AHS role of Constance Langdon, who was last seen taking custody of her neighbors' satanic offspring.
"I have the great pleasure of saying, yes, she will be back," said co-star Sarah Paulson, during a press conference for the new season.
What's more?
We recently found out that Cody Fern will be playing the adult version of Tate (Evan Peters)'s baby from the show's first season. Of course, because this is AHS, Fern isn't just playing the evil offspring of Tate, he's playing the Anti-Christ.
We also know that the new season of the show will be the highly anticipated crossover between the show's first and third seasons, meaning that fans are finally getting that Murder House and Coven crossover.
We might not know all the details, but we do know that some pretty big names are returning: Evan Peters, Sarah Paulson, Emma Roberts, Kathy Bates, Billie Lourd, Joan Collins, Billy Eichner, Cheyenne Jackson, Adina Porter and Leslie Grossman.
FX has recently revealed that it has renewed American Horror Story for a 10th season, so it looks like we won't be seeing the show's actual end for a little while longer.
Apocalypse premieres Sept. 12 at 10 p.m. ET on FX.
Are you excited for the new season of American Horror Story? Let us know in the comments below!