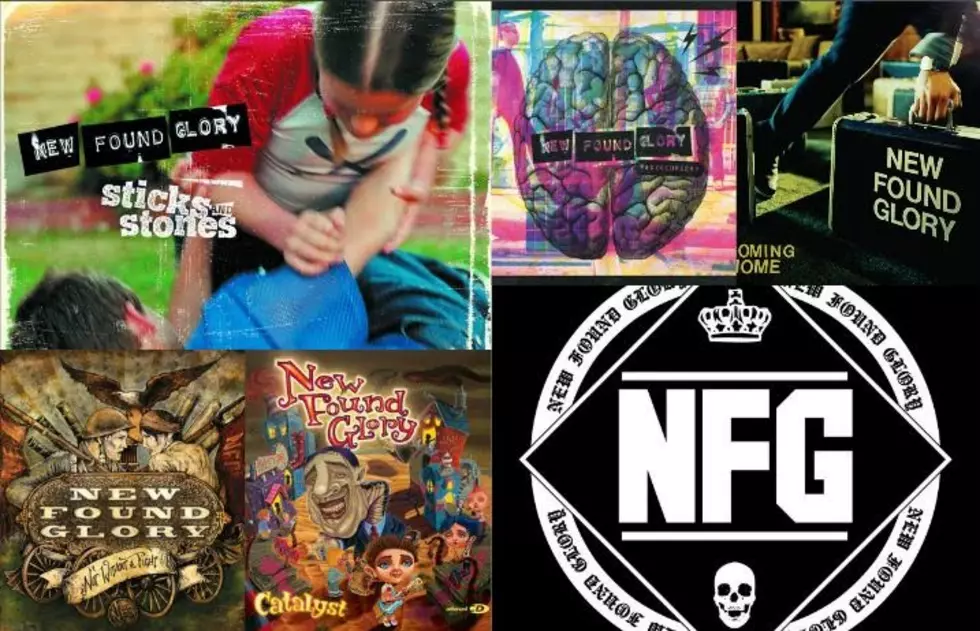 Every New Found Glory album ranked worst to best by guitarist Chad Gilbert
New Found Glory guitarist Chad Gilbert has ranked his band's eight studio albums in order of greatness for Team Rock.
Check out the ranking below.
Read more: The 10 most influential bands of pop punk
8. Not Without a Fight (2009)
7. Catalyst (2004)
6. Radiosurgery (2011)
5. Coming Home (2006)
4. Sticks and Stones (2002)
3. New Found Glory (2000)
2. Resurrection (2014)
1. Nothing Gold Can Stay (1999)
Read more: New Found Glory release coffee table book full of band memorabilia
Go to Team Rock for comments from Gilbert on his choices.
Eight studio albums only cover some of New Found Glory's almost 20-year musical career. The band has also released cover albums, EPs and a live album.
What do you think? Put your ranking in the comments.
Watch more: APMAs 2015: New Found Glory perform "Vicious Love" with Hayley Williams [FULL HD]