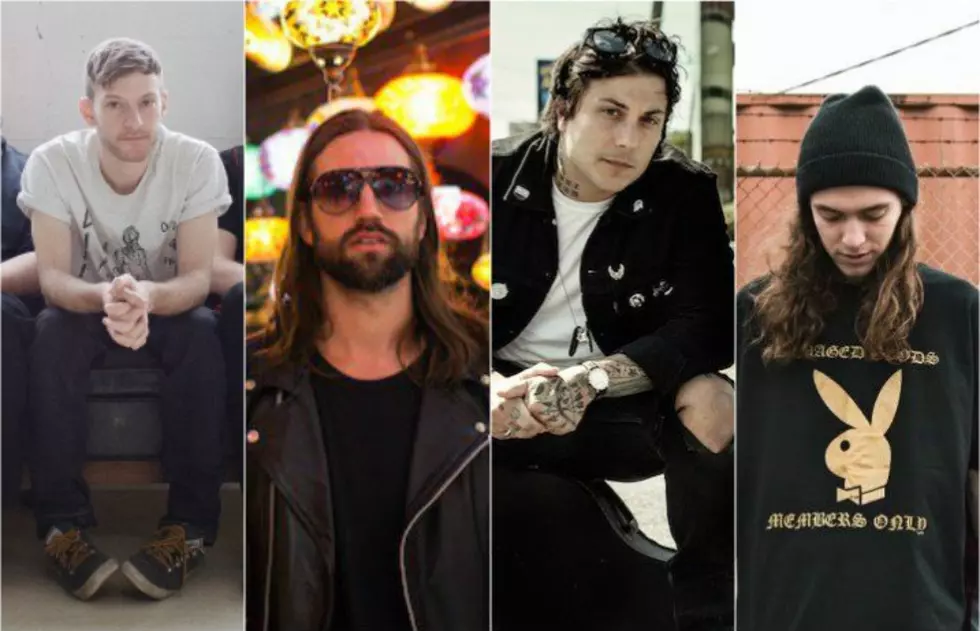 ETID launch auction to curl with your fave bands for a good cause
Every Time I Die's 'Tid The Season holiday show is already an epic affair, and they're making it even cooler—and helping a seriously important cause while they're at it.
Read more: ETID's epic holiday show will have music, wrestling, ice skating and more
Curling For A Cure auctions give you the chance to curl with your fave bands—and proceeds will benefit the Neonatal Intensive Care Unit at Sister's Hospital in the band's hometown of Buffalo, NY.
Every Time I Die are auctioning off the chance to curl with themselves, Knocked Loose, Reggie And The Full Effect, Frank Iero & The Patience, PUP and Vein.
All auctions are up now here, and you can bid through Friday at 1:00 p.m. However, as they note: The winning bidder must have tickets to the show or be able to transfer the winning bid to someone with tickets to the show.
(Not to mention, their 'Tid The Season holiday show is going to be epic. Not only will the musical aspect of the show be face-meltingly amazing, but there will also be attractions like pro-wrestling, ice skating, and obviously plenty of beer to round out your holiday festivities. Sounds perfect to us, honestly.)
What band would you like to curl with? Let us know in the comments below!
Watch more: Every Time I Die frontman Keith Buckley's tips on finishing Xmas shopping and keeping shows fun