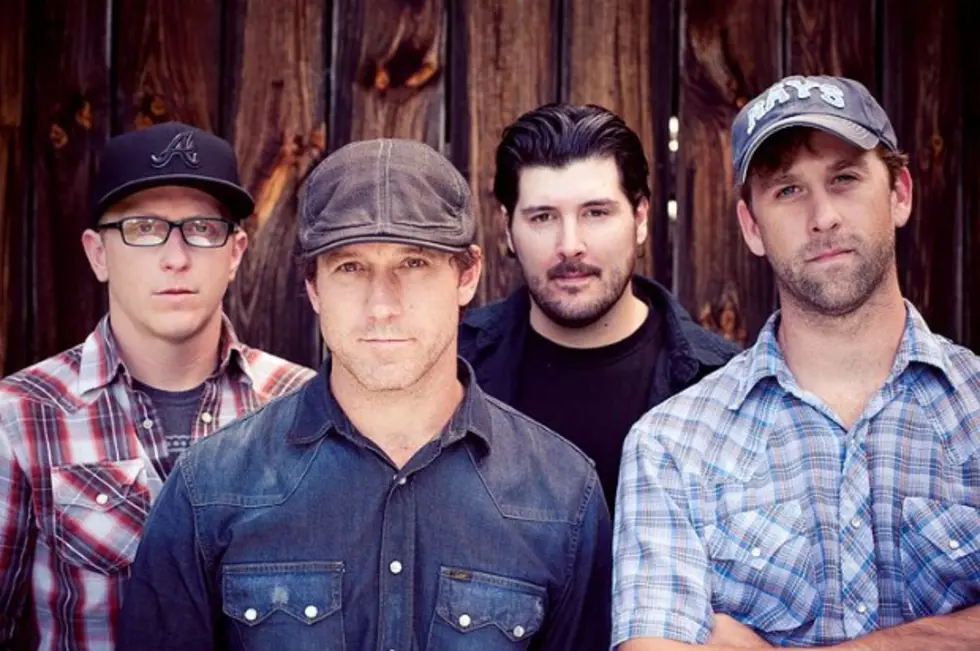 Exclusive: Members of Hot Water Music, Small Brown Bike, Errortype:11 form new band
We recently spoke to Hot Water Music bassist Jason Black [far left] about the resurrection of his other band, the Draft, for a two-week tour later this month. (Look for that interview on altpress.com in the coming days.) But in the middle of our conversation, he dropped a pretty big bomb on us: He's started a new band called UnWed with what some might describe an all-star cast. UnWed consist of Black on bass, HWM tour manager Neltie Penman on vocals, former Errortype:11/Instruction/Mind Over Matter frontman Arty Shepherd on guitar/vocals, Matt Kane on guitar and Jeff Gensterblum (ex-Small Brown Bike) on drums.
"It's good '90s rock," says Black. "I feel like there is a wave of '90s rock coming back—and I don't mean Barenaked Ladies or something like that. [We sound like] Hum, Deftones, that kind of stuff; a little of Queens Of The Stone Age vibe going on, too."
Black played us one demo titled "Made Of," and his description isn't far off: It's a thick, grungey song with Penman's female vocals not shying away from competing with the Helmet-esque riff. The song's bridge is when things get really good, though; the interplay between the stutter-stepped rhythm section isn't far off from Black's day job in HWM, and the rest of the band build upon that strong foundation.
"[UnWed] kind of just started when I was writing some songs and trading tapes with Arty, like, 'Hey, do you want to sing on some stuff?'" Black explains. "I had just done a bunch of demos and had planned on moving [to New York City] and I said, 'We should put a band together.' I loved Errortype:11. I hit him up and he put some guitars and stuff on the demo and Neltie and I were like, 'Fuck, this is perfect.'"
If this sounds exciting to you, get ready: "We're pretty much at the point where we have a record together," Black says. "We're trying to figure out what's going to happen with that."
For more on the resuscitation of the Draft, check altpress.com in the next few days for an in-depth interview with Black.