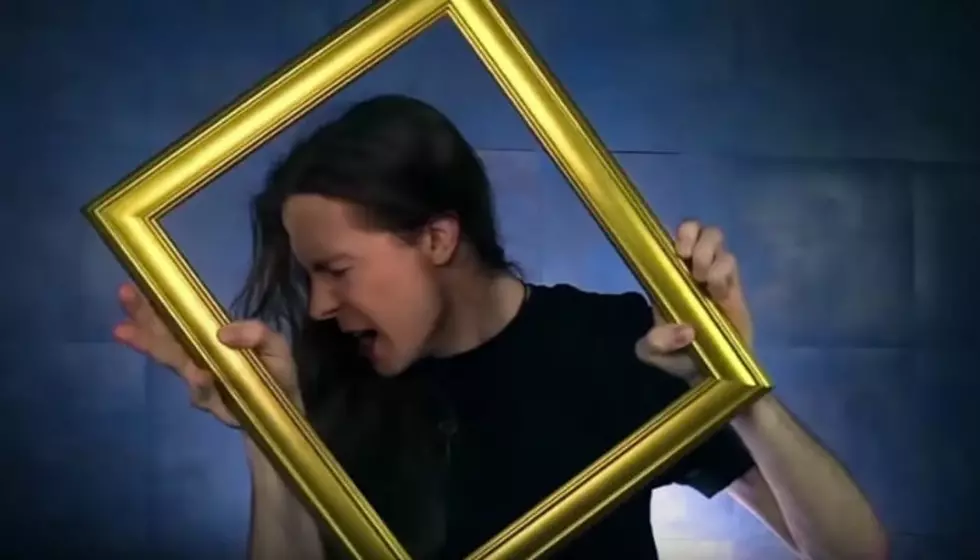 Rock band Threatin created fake fanbase to book a tour no one attended
[Screenshot via YouTube]
A Los Angeles rock band named Threatin are being accused of faking their fanbase in order to score a European tour that absolutely no one has shown up to...
This sounds like a The Hard Times article but sadly, it's not.
MetalSucks dug deep into this weird, sad, yet slightly hilarious story that has uncovered just how far some bands will go to gain attention and get themselves out there.
According to MS, the band's frontman (and apparently only member) Jered Threatin posed as the booking agent and promoter to score the band gigs. He then used fake show footage that was edited to make it look like they were playing in front of large crowds, bought YouTube views, event RSVPs and Facebook likes to put the band's page at 38,000 likes, and lied about ticket sales to venue owners.
It wasn't until Threatin's tour kicked off on November 1 that red flags started popping up on social media. The Underworld, the venue that hosted the show, made a post stating the band's agent claimed they had sold 291 tickets in advance.
Only three people showed up.
A few days later, The Exchange in Bristol had the exact same thing pulled on them after the band's "promoter" claimed to have sold 180 tickets. This time, a few people showed up—all of which were from the opening band's guest list.
The venue checked into the 100 RSVPs from Threatin's event page, only to discover they were all faked as everyone who was marked as "attending" were actually from Brazil.
The "band" has even gone as far as to film fake interviews and create a fake record label with other bands listed on it that don't actually exist.
This takes "fake it till you make it" to a whole new level.
MetalSucks spoke to Adam Gostick from the band the Unresolved who opened for Threatin on their November 8 show.
"So my band The Unresolved played last night at Asylum 2 in Birmingham. The day before (7th Nov) we got a message from Ghost Of Machines explaining there was nobody at their Bristol show with Threatin. They thought he'd been ripped of by band booking. We spoke with Asylum who told us they's been told it was sell out but they checked ticket sales and were at zero. Asylum made it free entry.
We got the gig from an email titled 'Show Offer' from somebody called Casey from StageRight Bookings. He offered the show and bigged up Threatin massively. I just thought they were flexing from overseas and thought nothing of it.
From what we can tell Threatin is the guy not the band. His name is Jered Threatin and he says he's a solo artist with a hired band. They were sound checking when we got there. Throughout the whole night Threatin didn't approach anybody or talk to anyone but his own people. I heard him speak twice. Once when Robannas Studios showed up because Threatin hadn't payed backline hire. And once again was a quiet 'thanks' cos I held a door open for him. Overall everyone involved with him are very rude and ignorant.
There were 13 people in the room when we played. The sound engineer, bartender, 10 people we brought and 1 who actually got a ticket."
This. Is. INSANE.
Since Threatin's sudden viral fame for all the wrong reasons, frontman (and only man) Jered Threatin has deleted both his personal page and the band's page from Facebook.
This entire thing is absolutely mind-boggling.
While you try to wrap your head around this whole ordeal, check out Threatin's music video for their track "Living is Dying" where Jered plays every single instrument!
What do you think about Threatin's swindling? Sound off in the comments below!