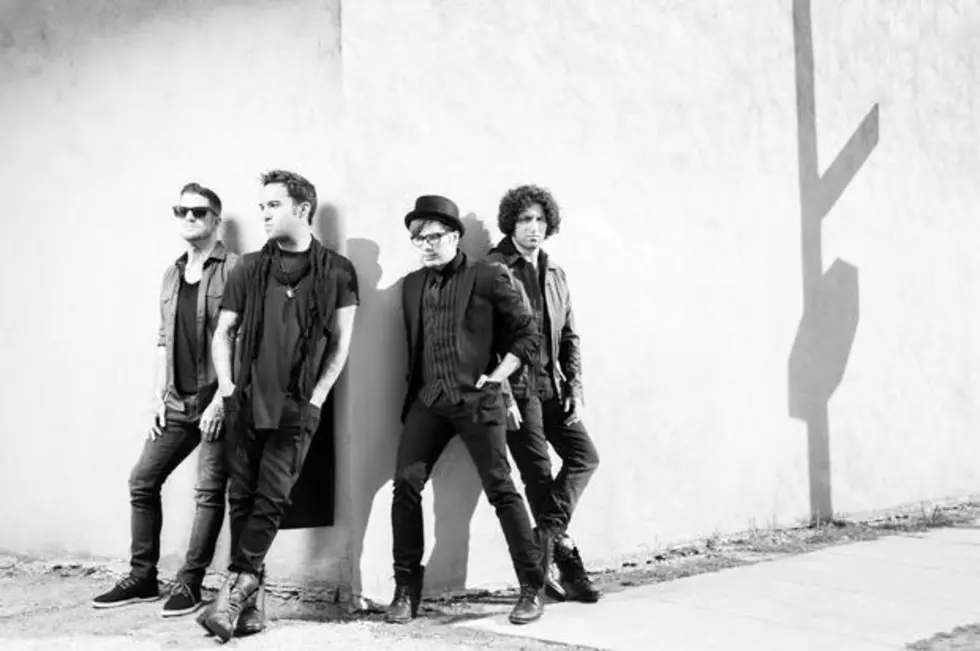 Fall Out Boy to perform "The Phoenix" this week on 'Fallon,' fan-voted track on 'Today'
Fall Out Boy have announced that they will perform "The Phoenix" at their upcoming appearance on NBC's Late Night With Jimmy Fallon, this Thursday, July 18.
Check out the announcement, from the band's Twitter:


And you'd better head to bed right after the group's Late Night appearance, because Fall Out Boy will also be stopping by NBC's TODAY the following morning, July 19, to perform as part of TODAY's summer Toyota Concert Series. 
For this outing, the band will allow fans to vote on which song they perform, from the choices "Dance, Dance," "Sugar, We're Goin Down," and "Thnks Fr Th Mmrs." At the time of writing, votes are very close, with "Sugar" slightly in the lead. Cast your vote here to have a hand in what FOB will play.
Fall Out Boy recently spent two days in Los Angeles, recording eight or nine new songs in an informal session with singer-songwriter Ryan Adams. Following this week's television appearances, the group will depart for a tour of Europe and Asia, followed by a North American arena tour. Dates can be found here.
Incidentally, Full House's John Stamos will reunite with his fictional band from that show, Jesse And The Rippers, also on Fallon, one night after Fall Out Boy's performance.