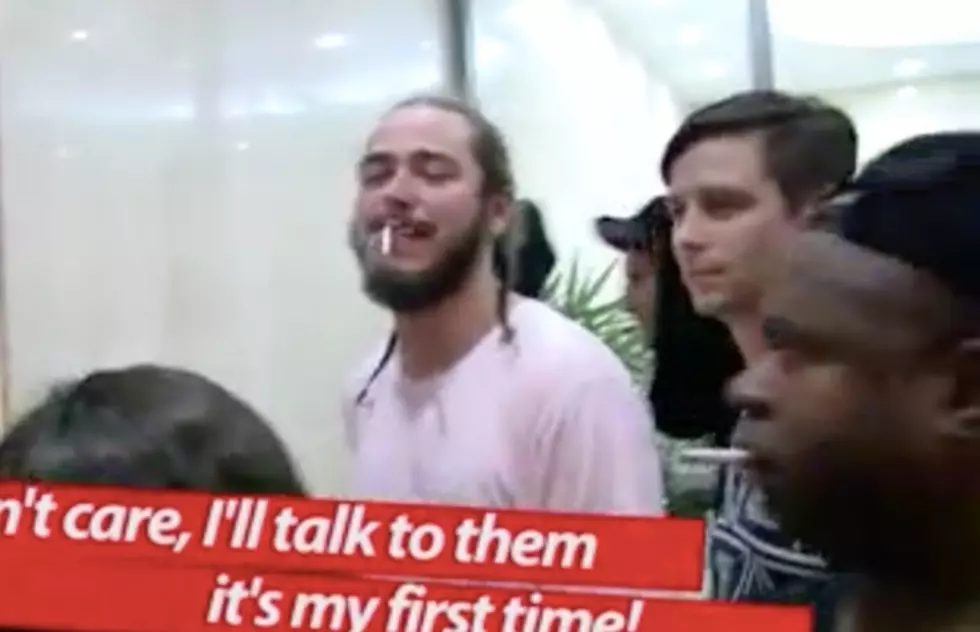 Falling In Reverse, Crown The Empire members caught in middle of TMZ report
Rapper Post Malone was recently caught by TMZ's cameras, and his posse included members of Falling In Reverse and Crown The Empire. Check out the video below to see Ryan Seaman, Hayden Tree and Brandon Hoover on TMZ. Sure!
Read more: Skrillex, a good dude, has message for unsuspecting TMZ reporter—watch
Post Malone, a friend of Crown The Empire, is currently enjoying the success of his single "White Iverson," as well as a guest appearance on Kanye West's "Fade." Check out the TMZ video, as well as the music video for "White Iverson" below.
Watch more: