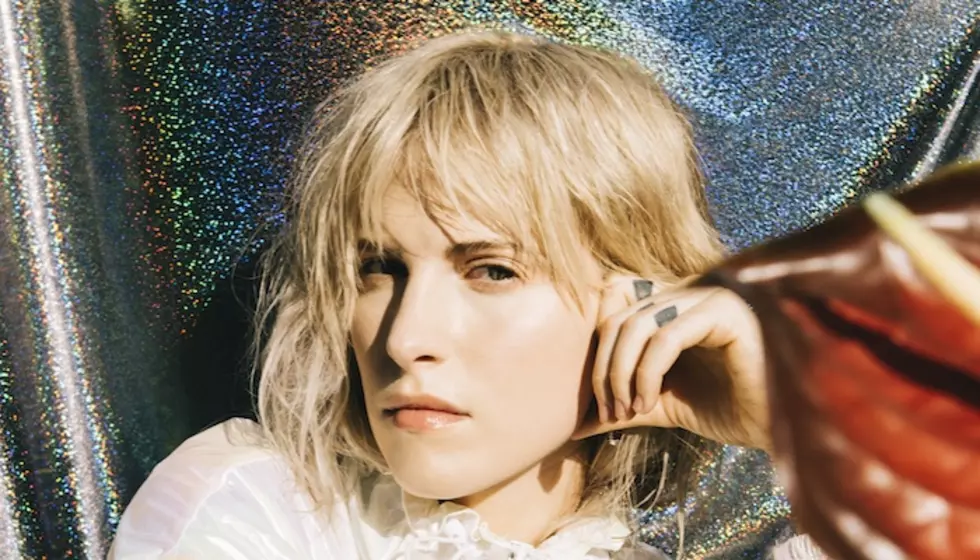 Fans think Hayley Williams is teasing a new solo album with these clues
[Photo by: Lindsey Byrnes]
It looks like Hayley Williams may have a big announcement on the way.
This week, Williams began teasing something with a few cryptic clues fans think have to do with more new solo music.
Last year, Hayley Williams ventured outside of her Paramore comfort zone to release her debut solo album Petals For Armor. Although the LP marks Williams' first-ever full-on solo project, the LP was still a family affair for Paramore. Taylor York produced Petals For Armor while Zac Farro helped with the creative visuals including the "Dead Horse" video. As well, Joey Howard, Paramore's touring musician, helped write and record various songs on the album.
Now, it looks like there may be even more solo music on the way from Williams. This week, fans began noticing a few cryptic clues that they believe are about Williams' solo project. To start, hayleywilliams.com officially redirects to FlowersForVases.com.
Flowers For Vases Instagram
@roxymoure
Simmer
Petals For Armor
officially arrived on
A lot of the imagery for these Flowers For Vases clues do relate to the Petals For Armor era. The flowers in the projects' names is an obvious similarity. As well, Williams used the roots imagery, which relates to her "plant me" tags, throughout Petals For Armor on songs such as "Watch Me While I Bloom" and "Roses/Lotus/Violet/Iris."
Petals For Armor
The arrival of these clues is interesting seeing as Paramore have been teasing new music for the past few months. Speculation about a new Paramore album has been swirling since last fall. Back in October, some slight changes to the band's social media platforms led to fans theorizing new music could be on the way. Then, following a comment from Jimmy Fallon, Paramore shared a cryptic message seemingly confirming they are working on new music.
More recently, fans have been theorizing a new Paramore era is among us. In December, Williams debuted a new hair color that is throwing fans back to the Riot! days. Many speculate that the sudden hair change is Williams' subtle confirmation a new Paramore era is starting.
It's possible that these Flowers For Vases clues could be hinting at a new Paramore album. However, seeing as hayleywilliams.com redirects to flowersforvases.com, most believe these clues are about Williams' solo music.
What are your reactions to these cryptic clues? Do you think Hayley Williams is teasing more solo music or a new Paramore album? Let us know in the comments below.