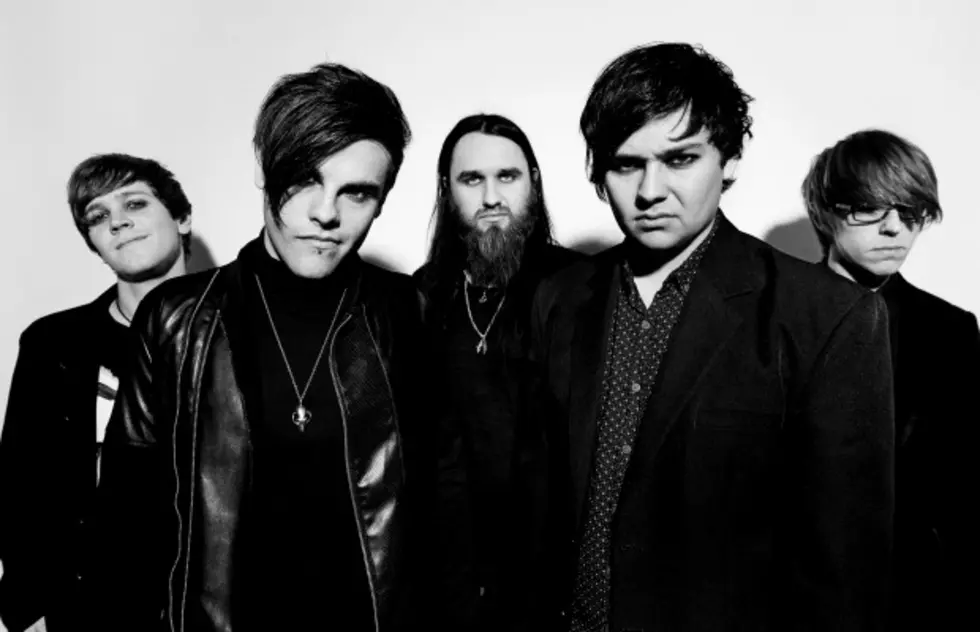 "Our first move into a new chapter for FVK"—Fearless Vampire Killers release new song, "Braindead"
Fearless Vampire Killers  have released "Braindead," their first new studio recording since the release of their sophomore full-length Unbreakable Hearts. The song is a part of a digital double A-side, produced by Dan Weller (Enter Shikari, Young Guns, Gallows), which will be released August 21 and also includes a song called "Danger" (artwork below).
Listen to it via the lyric video below:


"This track marks our first move into a new chapter for FVK," says co-vocalist Kier Kemp
. "We set out to capture something that felt new but maintained a certain atmosphere. This is something we've continued to work on a lot since writing 'Braindead,' and I really feel like we're starting to find something exciting musically. The song talks about becoming a bit isolated but adds a little twist."
The track sees Kemp showcasing the breadth of his range, dwelling more in his low register as the band switch between rhythmic, bass-focused pop-rock and their familiar heavy, layered, melodic flair and finesse.
As fans of the band are well aware, this song predates its official release by more than a year now. The band originally debuted it live on their tour last spring. (There's even an acoustic version of it floating around!)
FVK teased that they would have new tunes out this summer, and it looks like they're starting to make good on their word!
"Hopefully this will tickle your curiosity as for what is to come, as there's plenty more on the horizon," Kemp says. 
Stay tuned as we continue to follow the band into their next chapter and toward one of our most anticipated releases of the rest of the year.