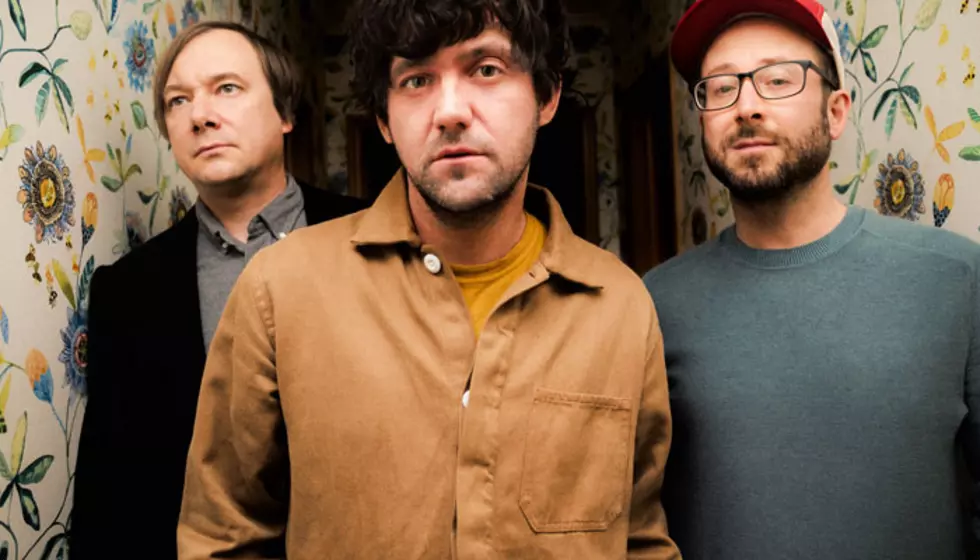 Hear Flea and QOTSA members play on Bright Eyes new single
[Photo: Shawn Brackbill]
Indie-rock institution Bright Eyes have released more new music. "Forced Convalescence" is the new single from the band founded by singer/songwriter Conor Oberst. It's the follow-up to their previous single "Persona Non Grata," which came out last March.
"Forced Convalescence" truly ranks with some of Bright Eyes' best work. It moves from an austere introduction into a surging, '60s-sounding orchestral pop classic. In addition to Oberst, keyboardist Nathaniel Walcott and guitarist Mike Mogis, the song features bassist Flea, drummer Jon Theodore (Queens Of The Stone Age) and percussionist Kip Skitter. The choir consists of conductor Jason McGee, James Connor, Quishima Dixon, Natalie Ganther, Anthony Johnson, Edward Lawson, Jennifer Lee, Sharetta Morgan-Harmon and Marquee Perkins.
Bright Eyes announced their reformation back in February, ending a nine-year hiatus. In the interim, Oberst kept busy with projects as Better Oblivion Community Center. But it wasn't until the release of the world-weary song "Persona Non Grata" that fans rediscovered the character of Oberst's long-running outfit. These two singles give the impression that they merely picked up where they left off almost a decade ago. While it's not sure how much the pandemic has influenced "Forced Convalescence," Bright Eyes have captured the angst and uncertainty of this unusual time in history. You're never too old for existential angst and the new single nails it.
Bright Eyes have announced their intentions, signing to the esteemed indie label Dead Oceans and making touring plans. The coronavirus pandemic has put live shows on the back burner, the promise of a full-length album is the kind of thing we could all use. The Dead Oceans album will be the follow-up to The People's Key, which came out in 2011.
Check out "Forced Convalescence" below. Oberst and co. have been making people think and reflect since the mid '90s. His sense of empathy is the kind of art we really need right about now.
--