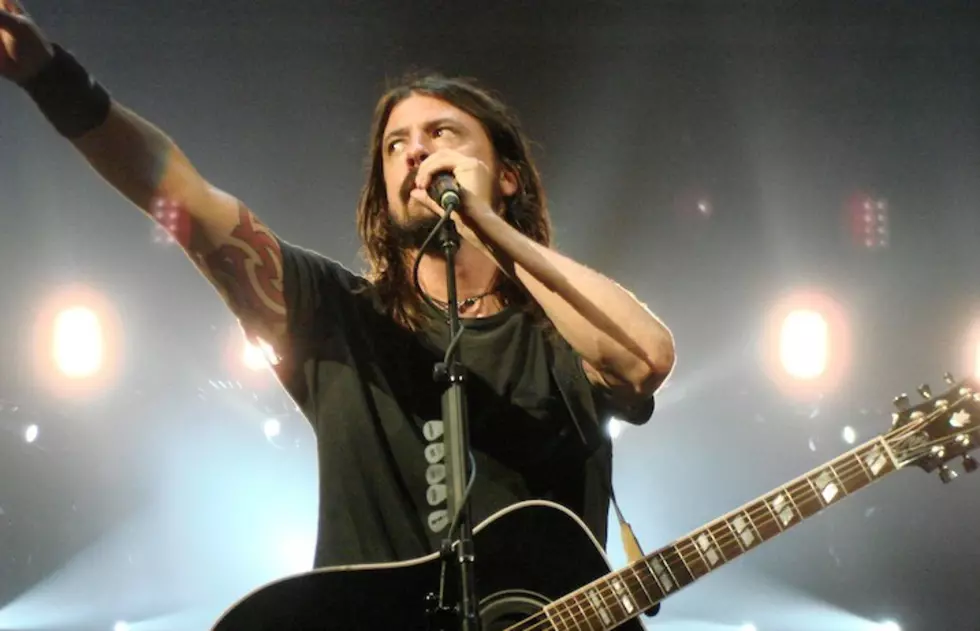 Dear Dave Grohl, please don't break your leg again
[Photo by: Wikimedia Commons]
Remember when Foo Fighters frontman Dave Grohl broke his leg during a concert? Well, Dave Grohl almost broke his leg again during another concert—watch the video below. Hey, Dave Grohl, please don't break your leg again.
Read more: Fan runs into Dave Grohl at Michaels
Yep, back in those carefree days of 2015, ol' Grohl took a spill from stage, turnt his leg up and then had fans sign his cast. And, really, there is no cooler guy to break his leg than Mr. Dave Grohl. But, still, Dave, please—don't do it again!
We don't wanna revel in anyone's minor misfortunes, but—because NME—we can tell you that the Foos were playing in Florida last week when Grohl tripped over a stage monitor and briefly dropped. The dude recovered like a boss.
"I almost just broke my fucking leg right over there," Grohl told the crowd directly after the slight stage incident. "But here's the way I look at it: When you get that close to breaking your fucking leg, that means it's a good show."
That's right, motherfuckers:
Watch more: Dave Grohl and Machine Head cover Pink Floyd