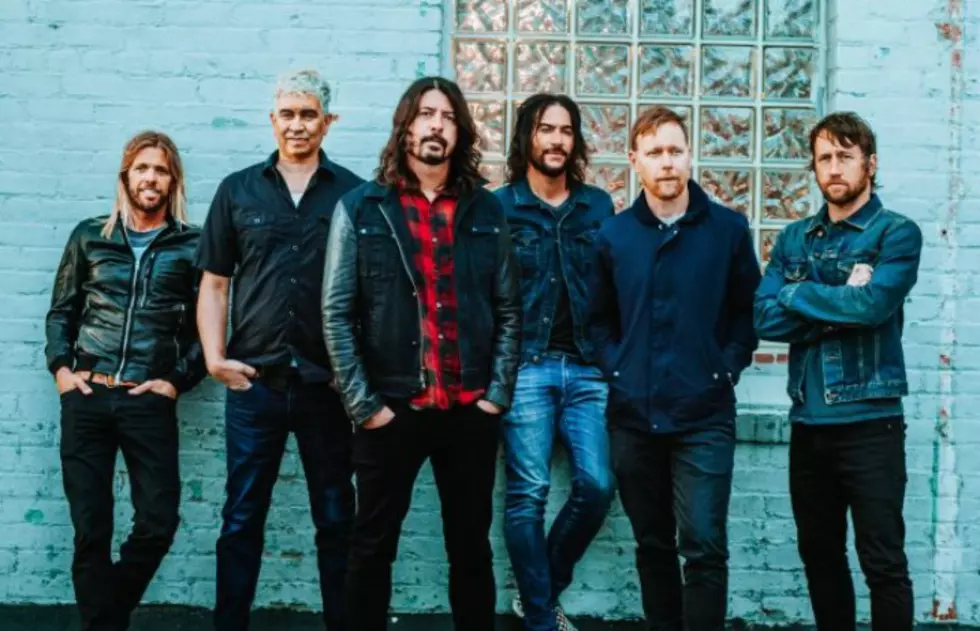 Foo Fighters urge mental health awareness: "Depression is a disease"
[Photo by: Brantley Gutierrez]
Members of Foo Fighters are speaking out on depression and mental health issues following the deaths of Linkin Park's Chester Bennington and Soundgarden's Chris Cornell. Read what the Foos have to say below.
Read more: Slipknot's Clown speaks out on mental health
Mental health awareness has been pushed to the fore of many artists' minds after both Bennington and Cornell were tragically lost to suicide this year. As reported by the NME, Foo Fighters recently spoke to New Zealand radio station The Rock FM about the important matter of mental health awareness.
"When it comes to someone like Chris Cornell or Chester, you know—depression is a disease," says Foo Fighters frontman Dave Grohl, who lost his Nirvana bandmate Kurt Cobain to suicide in 1994. "Everybody kind of goes through it their own way. ... The hardest part is when you lose a friend; I just always immediately think of their familes and bandmates."
"It just goes to show you that it doesn't matter what's in your bank account or how many hits are on your YouTube page," offers drummer Taylor Hawkins. "All that kind of crap all goes out the window if you're not feeling right. If it looks like someone is down, way down, check on them."
"Going through something like suicide, it's a long road," Grohl says. "And Chris [Cornell] was such a beautiful guy—he was the sweetest person, he was so talented, he had so much to offer. It was a real shock."
"Mental health and depression is something that people should really take seriously. There's a stigma attached to it that's unfortunate."
If you or someone you know is struggling with mental illness, there is help to be found. Please consider these online resources and talk to your regular doctor about your symptoms:

MentalHealth.gov - Get Immediate Help

ImAlive - Online Crisis Network

International Association For Suicide Prevention - Resources

The Anxiety And Depression Association Of America

The National Alliance On Mental Illness

American Psychiatric Association - Finding Help

National Institute Of Mental Health

American Psychological Association - Psychologist locator
Foo Fighters - "The Sky Is A Neighborhood"


Watch more: Dave Grohl and Machine Head cover Pink Floyd (APTV)