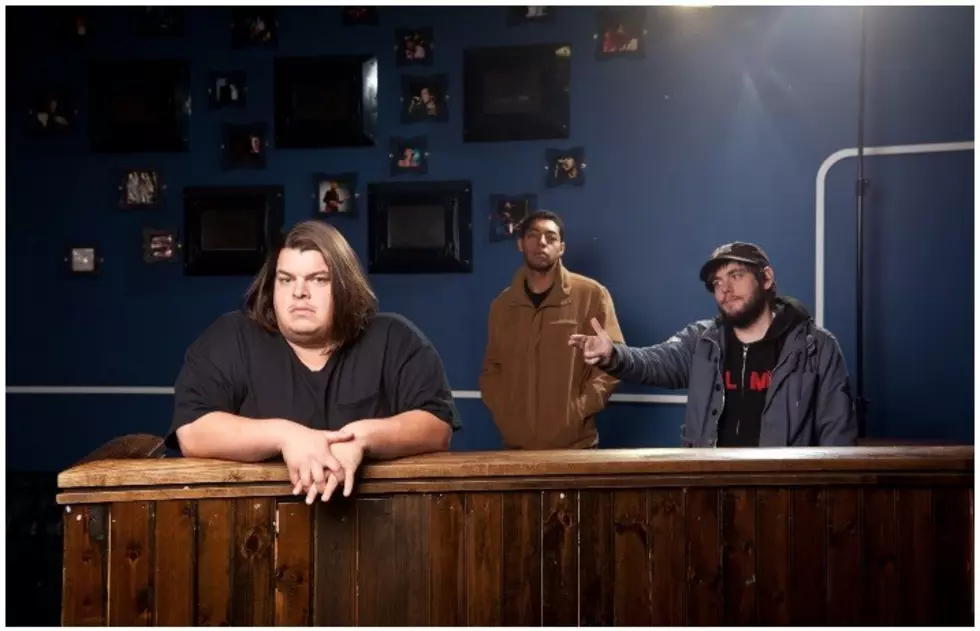 Forever Came Calling announce comeback with new song, new EP and new tour
[Photo by: Chris Clough]
Forever Came Calling are officially back. After releasing their new song, "Kansas City," last month, the band have announced a new single, a new EP—and a new tour.
"It's been a while since you've heard from us," lead singer-songwriter, Joseph Candelaria, says. "When creativity/entertainment is how you identify ones self-worth it tends to lead to imbalances or rather inconsistencies. Coupling this with severe anxiety and expectation it's almost impossible to ever feel like I have fulfilled what I set out to do.
"The collection of songs known as Retro Future is about embracing what you love and making decisions based on your instincts, Saturn's return: the idea that what doesn't kill you makes you stronger, purging antiquated ideas and most importantly believing in yourself. Retro Future is letting go of how you thought things were going to play out so something brighter and better can take its place. And with that here is the first 'official' single, 'Borrowed Cars.'"
Give "Borrowed Cars" a listen here:
Retro Future was recorded at Kingsound Studios, engineered/mixed/co-produced by Rick King and co-produced by Nick Thompson. You can preorder Retro Future here. Plus, you can preorder the EP on vinyl from Smartpunk here.
And check out their forthcoming tour dates with In Her Own Words and Hold Close below. Tickets go on sale 12 p.m. local time this Friday, Jan. 19.
Dates:

3/10 - Lafayette, LA

3/16 - San Antonio, TX @ Jack's Patio Bar

3/17 - Dallas, TX @ Dirty 30

3/20 - Charlotte, NC @ Local 506

3/21 - Richmond, VA @ The Camel

3/22 - Baltimore, MD @ Metro Gallery

3/23 - Philadelphia, PA @ Creep Records

3/24 - Flemington, NJ @ Allstar Music Empire

3/25 - Amityville, NY @ Amityville Music Hall

3/26 - Cambridge, MA @ Middle East Upstairs

3/27 - Buffalo, NY @ Mohawk Place

3/28 - Lakewood, OH @ Mahalls

3/29 - Pontiac, MI @ Pike Room

3/30 - Indianapolis, IN @ Hoosier Dome

3/31 - Chicago, IL @ Beat Kitchen

4/1 - St. Louis, MO @ Fubar Lounge

4/3 - Denver, CO @ Marquis Theatre

4/5 - Mesa, AZ @ The Underground

4/6 - Anaheim, CA @ Chain Reaction