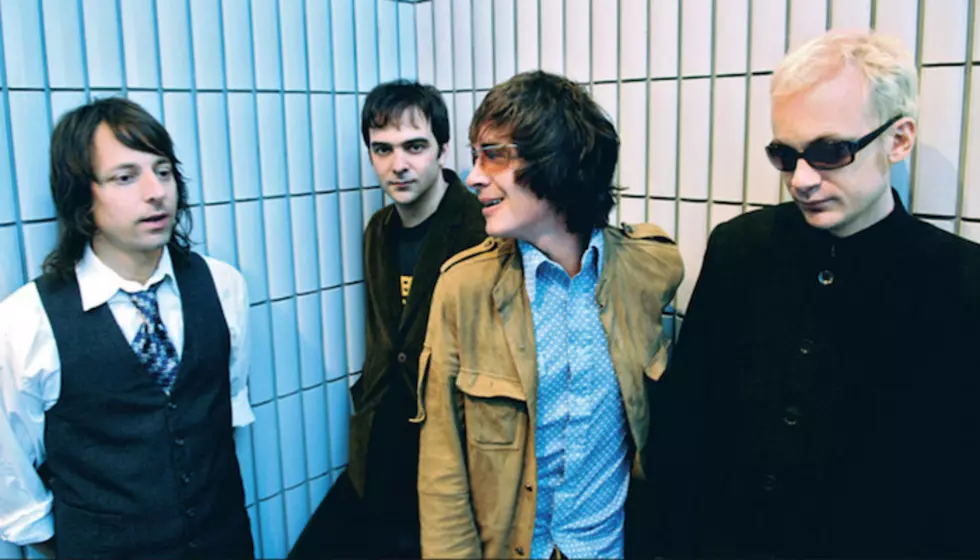 Fountains Of Wayne's Adam Schlesinger is hospitalized with coronavirus
[Photo via Spotify]
Fountains of Wayne member Adam Schlesinger is reportedly very ill after being infected with the coronavirus. The iconic musician is a founding member of Fountains of Wayne, best known for their smash-hit "Stacy's Mom."
Schlesinger also formed Ivy and Tinted Windows. He is also a prolific songwriter, having won three Emmy's and a Grammy for his work in film and theater. 
Adam Schlesinger is perhaps best known as the bassist for Fountains Of Wayne, but his music has also appeared in films such as There's Something About Mary, Because Of Winn-Dixie, Scary Movie and more.  
As a producer, Schlesinger has worked with the likes of Dashboard Confessional, Motion City Soundtrack and They Might Be Giants. 
According to an Ivy fan account, Schlesinger is in the hospital die to the coronavirus. 
Sad news friends, Adam Schlesinger who is 52 year old from Ivy and the Fountains of Wayne has been on a ventilator for 2 weeks (and is in a medical induced coma) because of COVID-19. We send our prayers to him, his family and doctors.
Contrary to the tweet, however, Schlesinger's lawyer Josh Grier told Variety that he is not in a coma.
"He's very sick and is heavily sedated, as are all people on ventilators, but no one has used the word 'coma' to me," Grier said. He extended a comment to Rolling Stone saying, "The doctors are doing everything they can think of and they're cautiously optimistic."
Schlesinger is just one of many suffering from the coronavirus. As of March 30, the Center for Disease Control reports an estimated 140, 904 cases of coronavirus with 2,405 deaths. 
Brandon Hoover of Crown The Empire had coronavirus and went on to make a full recovery. Gary Holt of Slayer and Exodus is still waiting on his test results but believes he also has coronavirus. 
Unfortunately, not everyone recovers. On March 29, the world lost the Arrows' Alan Merrill and country music icon Joe Diffie. 
We hope Schlesinger pulls through and makes a speedy recovery. 
To celebrate the contributions Schlesinger has made to music while he recovers, watch the music video for Fountains Of Wayne's 2003 hit, "Stacy's Mom" below and send positive energy Schlesinger's way. 
[envira-gallery id="197607"]