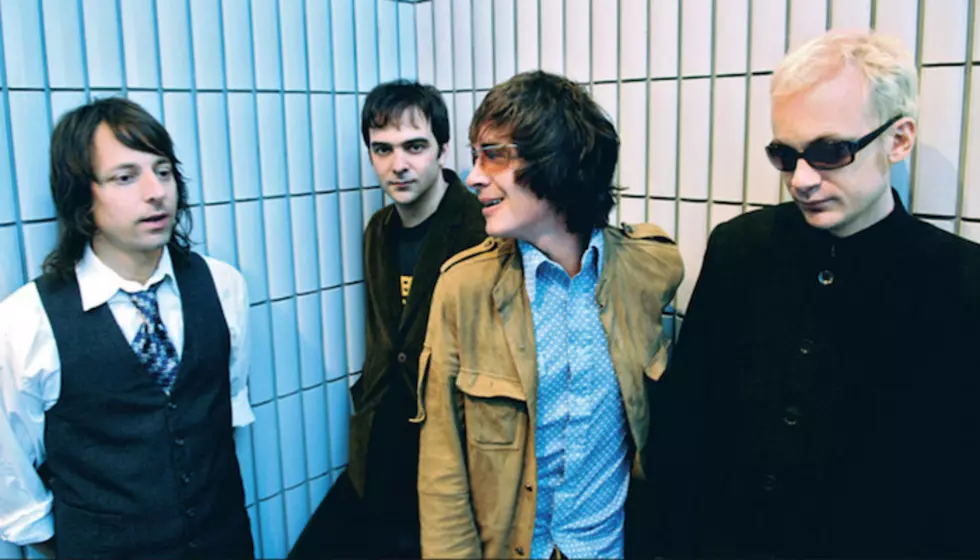 Fountains Of Wayne's Adam Schlesinger dies of coronavirus complications
[Photo via Spotify]
Fountains of Wayne member Adam Schlesinger has passed away from complications related to his COVID-19 coronavirus diagnosis at the age of 52.
According to Variety, the musician passed away this morning (April 1) after it was reported on Tuesday (March 31) that he had contracted the virus.
Schlesinger was reported as being "very ill" yesterday according to his attorney of 25 years, Josh Grier. He was in an upstate New York hospital for more than a week at that time of the reports.
Grier told Variety more about his condition after an Ivy fan account tweeted out he was in a coma due to the coronavirus.
"He's very sick and is heavily sedated, as are all people on ventilators, but no one has used the word 'coma' to me," Grier said. He extended a comment to Rolling Stone saying, "The doctors are doing everything they can think of and they're cautiously optimistic."
The iconic musician was a founding member of Fountains of Wayne, best known for their smash-hit "Stacy's Mom."
The band formed in 1995 and became inactive in 2013. 
Adam Schlesinger also formed Ivy and Tinted Windows. He was also a prolific songwriter, having won three Emmy's and a Grammy for his work in film and theater. 
His music has also appeared in films such as There's Something About Mary, Because Of Winn-Dixie, Scary Movie and more.  
As a producer, Schlesinger had worked with the likes of Dashboard Confessional, Motion City Soundtrack and They Might Be Giants. 
He was also nominated for numerous Tony Awards as well as a 1997 Oscar nomination. The Oscar nomination came for co-writing the theme song for the Tom Hanks-directed film That Thing You Do!. This was one of his earliest musical successes following Fountains Of Wayne. He was also nominated for a Golden Globe at that time.
The multi-talented musician was divorced and is survived by two daughters.
[envira-gallery id="199143"]