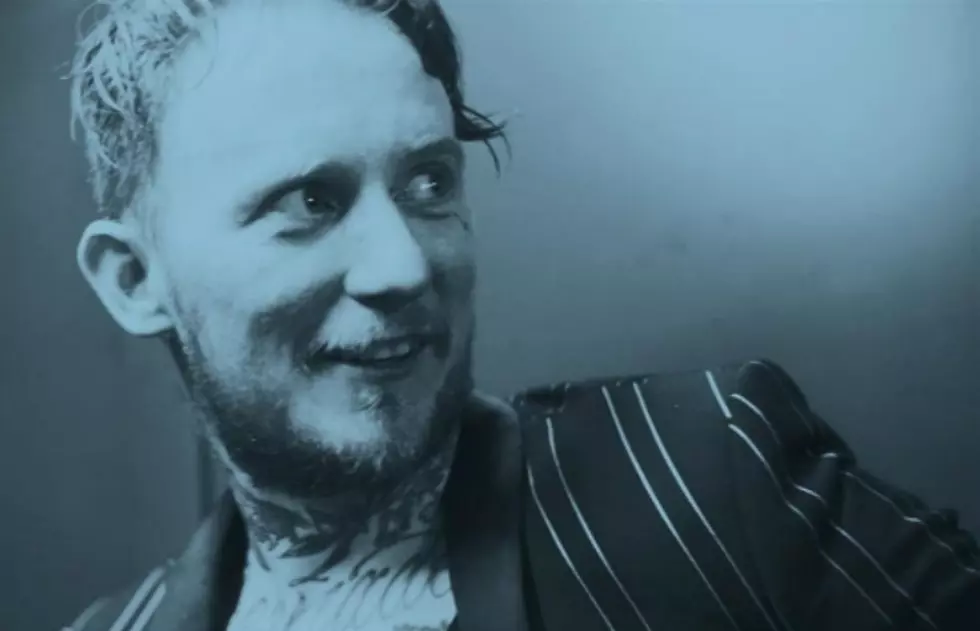 Frank Carter & The Rattlesnakes announce first ever North American tour
2017 is already off to a good start for Frank Carter & The Rattlesnakes as their second album, Modern Ruin, peaked at No. 7 on the UK albums list and now it's going to get even better as the band will be traveling stateside for the first time!
Check out the official list of dates and supporting acts below!
Read more: Korn announce summer tour with Stone Sour, Babymetal, more
The band, led by former Gallows' singer Frank Carter, also released a new music video for "Vampires" that shows just how amazing the band is live as it was filmed not only on stage but backstage as well. The UK already knows just how good their performances are live as the band is about to embark on their third consecutive sold out UK tour.
The band was already confirmed for a few US festivals including Rock on the Range and Shaky Knees but this headlining tour definitely has us excited.
"It's been a long time coming but we are finally pleased to announce we will be playing in the USA," said Carter of the outing. "America is a home away from home for me and we will be doing everything in our power to hit as many states as we can this year. Come out to a show and get hectic with us."
They'll be supported by Dinosaur Pile-Up and Royal Republic on what's bound to be an incredible tour. Tickets for all club dates are on-sale now and can be purchased here.
Check out their tour dates along with their new video for "Vampires" below!
Tour dates:
April 20  Los Angeles, CA  The Hi Hat *

April 22  San Francisco, CA  924 Gilman Street *

April 26  Philadelphia, Voltage Lounge **

April 27  Baltimore, MD  Metro Gallery **

April 29  Jacksonville, FL   Welcome to Rockville

April 30  Tampa, FL  New World Brewery **

May 2  Newport, KY  Southgate House **

May 3  Cleveland, OH  The Foundry **

May 5  Norfolk, VA  Lunatic Luau

May 6  Charlotte, NC  Carolina Rebellion

May 7  Richmond, VA  The Camel **

May 8  Boston, MA  Middle East (Upstairs) **

May 9  New York, NY  Studio @ Webster Hall

May 10  Washington, DC  Rock & Roll Hotel

May 12  Atlanta, GA  Shaky Knees Festival

May 14  Somerset, WI  Northern Invasion

May 15  Chicago, IL  Cobra Lounge

May 16  Detroit, MI  Pike Room

May 17  Toronto, ON  Cave @ Lee's Palace

May 19  Pittsburgh, PA  Cattivo

May 20  Columbus, OH  Rock on the Range
* - Without Dinosaur Pile-Up or Royal Republic

** - Without Dinosaur Pile-Up