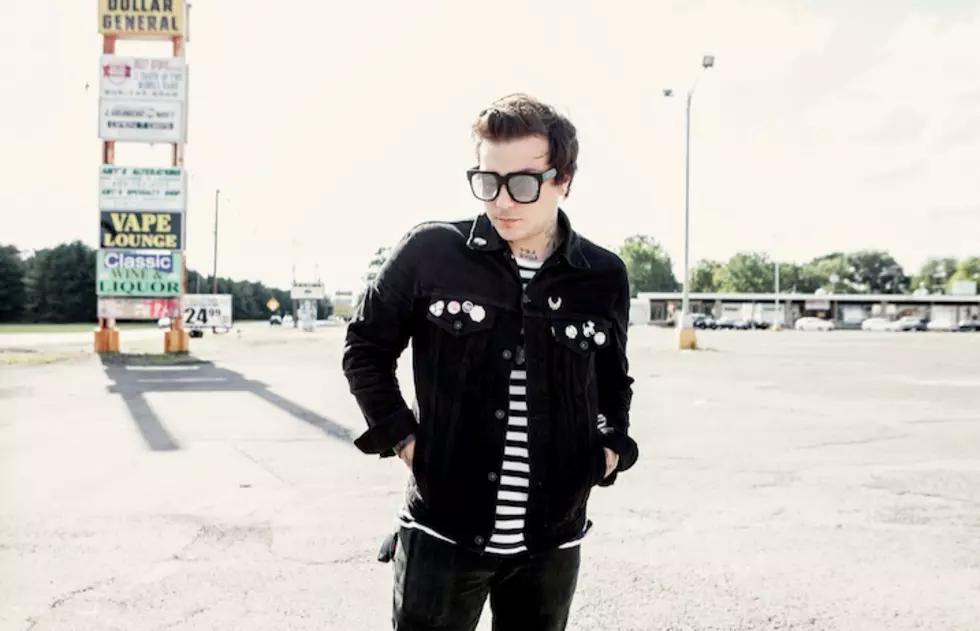 Frank Iero And The Patience cancel all 2016 tour dates following severe traffic accident
On Oct. 13, news surfaced that Frank Iero And The Patience were involved in a traffic accident.
Now, the Patience's remaining 2016 tour dates have been canceled "due to the severity of injuries sustained in Australia." Refunds are available at the point of purchase.
Read more: Listen to Frank Iero And The Patience's powerful new song, "Remedy"
Iero and crew's tour van was parked in front of Sydney, Australia's Twitter Headquarters when a bus crashed into the back of it. The official My Chemical Romance Twitter updated on the situation, stating two of Iero's band members were undergoing surgery and that Iero himself was "banged up pretty badly." Read the original story here.
Those remaining 2016 tour dates included an extensive run in the United States.
Frank Iero And The Patience's new album, Parachutes, is due out Oct. 28 via Vagrant/BMG.
AP wishes Iero and crew a speedy recovery.
Canceled dates:
Oct 28 Starland Ballroom Sayreville, NJ  

Oct 29 Baltimore Soundstage Baltimore, MD  

Oct 30 The Foundry @ The Fillmore Philadelphia Philadelphia, PA  

Nov 02 The Masquerade Atlanta, GA  

Nov 03 Metroplex Little Rock, AR  

Nov 04 Gas Monkey Bar N' Grill Dallas, TX  

Nov 06 The Crescent Ballroom Phoenix, AZ  

Nov 07 Chain Reaction Anaheim, CA  

Nov 09 Troubadour West Hollywood, CA  

Nov 10 Social Hall SF San Francisco, CA  

Nov 11 W.O.W. Hall Eugene, OR  

Nov 12 Wonder Ballroom Portland, OR  

Nov 13 The Crocodile Seattle, WA  

Nov 15 Kilby Court Salt Lake City, UT  

Nov 16 Marquis Theatre Denver, CO  

Nov 18 The Blue Note Columbia, MO  

Nov 19 BOTTOM LOUNGE Chicago, IL  

Nov 20 The Shelter Detroit, MI  

Nov 21 The Intersection Grand Rapids, MI  

Nov 22 The Agora Ballroom Cleveland, OH  

Nov 23 Stage AE Pittsburgh, PA  

Nov 25 The Sinclair Cambridge, MA  

Nov 26 Bowery Ballroom New York, NY  

Nov 27 The Ballroom at the Outdoor Space Hamden, CT  
Watch more: Frank Iero takes us back to the early 2000s, talks symbolism and the Cellabration