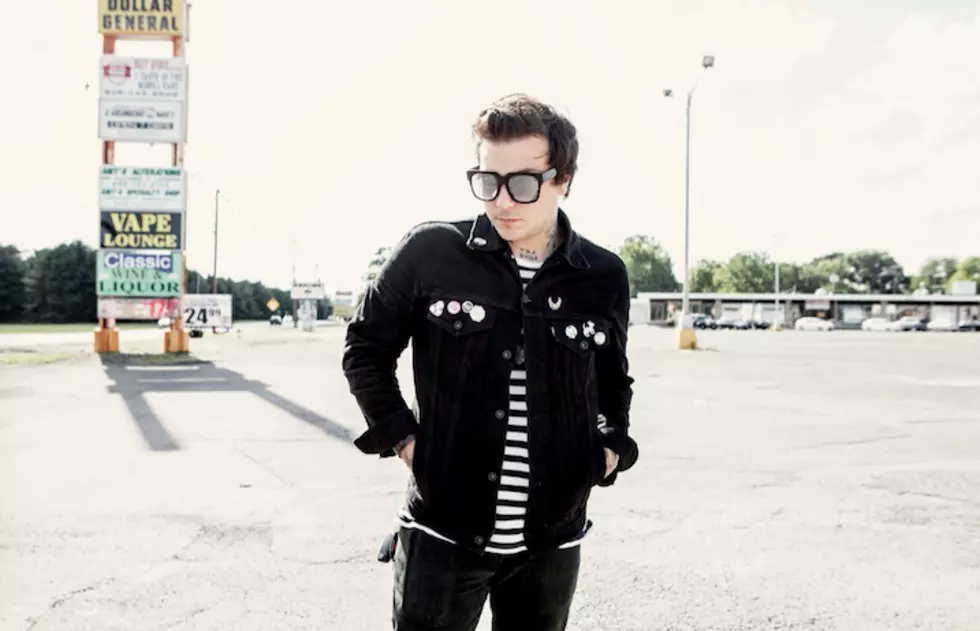 Frank Iero posts heartfelt update on accident, shares "favorite" new song
Frank Iero has posted a statement, updating on the bus crash he and the Patience sustained on Oct. 13 in Sydney, Australia.
To accompany the statement, the band has also shared one of Iero's favorite songs from their upcoming record Parachutes. Listen to "Oceans" and read the full update from Iero's website below.
Read more: Frank Iero takes us back to the early 2000s, talks symbolism and the Cellabration
On Monday, Oct. 17, Frank Iero And The Patience announced all remaining 2016 tour dates would be canceled "due to the severity of the injuries we sustained in that crash," Iero says. 
He continues, "We can't thank you all enough for the overwhelming flood of love and support throughout this horrific ordeal. It's truly been amazing, and has helped us to feel not so alone even though we are stranded so far from home."
To further thank fans for their support during this difficult situation, the Patience has streamed a new single from the record, "Oceans," early.
On the track, Iero says, "'Oceans' was a song that's infancy started right after stomachaches came out. I remember messing with it and thinking 'damn this would have been a fun one to play live.' But I couldn't get it just right then and so I decided not to show it to anyone until I figured it out. Flash forward two years later and it became one of my favourites off the new record... and I was right it is a fun one to play live."
Parachutes releases Oct. 28 and can be pre-ordered on iTunes here and on the Patience's webstore here. Listen to two other songs from the record: "Remedy" and "I'm A Mess."
AP continues to wish Iero and crew a speedy recovery.
"TO WHOM IT MAY CONCERN…
dearest frendz,

   i know by now most, if not all of you, have heard the news of our unfortunate accident in sydney last thursday… and also the fact that with heavy hearts we must cancel all upcoming tour dates for this year due to the severity of the injuries we sustained in that crash. we can't thank you all enough for the overwhelming flood of love and support throughout this horrific ordeal. it's truly been amazing, and has helped us to feel not so alone even though we are stranded so far from home. there is nothing we want more than to all heal and be able to get back to our families as quick as possible. it's strange how an in an instant everything can change and we become fully aware of what is truly important. we have been through a lot this week …and i know none of us will ever be the same again.

  as a thank you for your love and understanding i've decided to release one of my favorite songs from our new record, Parachutes, a little bit early. Oceans is a song about accepting love even though you are unsure if you actually deserve it …and eventually letting it surround you and drowning in a sea of it. it feels fitting to our situation, and i hope it brings a smile to your beautiful faces.

   i am unsure of what the future holds, but at least i know that my friends and i have a future… and for now that is certainly good enough for me. so here's to those that wish us well, and those who don't …well they can certainly catch a sydney bus to hell. 

so until we meet again friends, hold the ones you love close and keep the faith. 

forever true xofrnk
Watch more: frnkiero andthe cellabration and Laura Jane Grace cover John Lennon's "Instant Karma!"