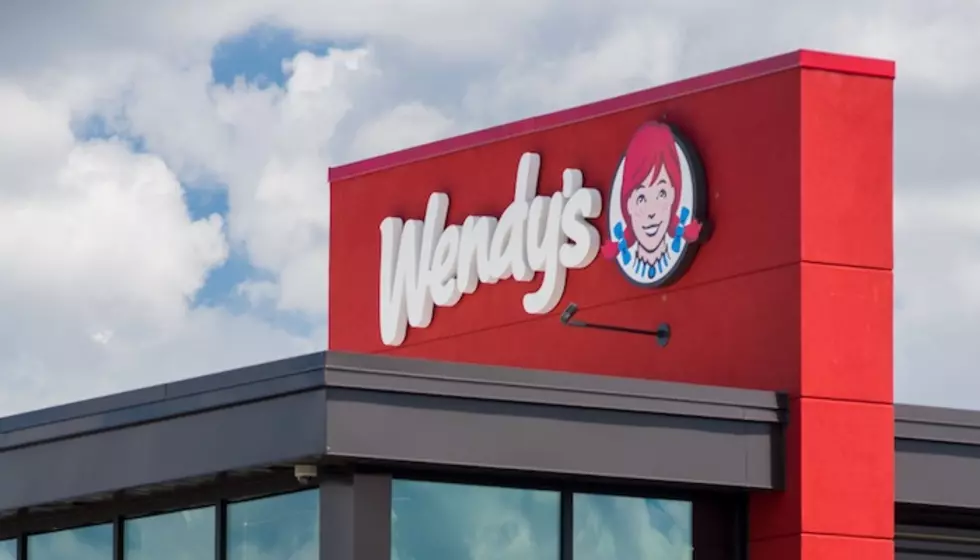 Wendy's is giving away free food—here's how to get the promotion
[Photo via The Wendy's Company]
With the world sheltering at home and practicing social distancing amid the coronavirus pandemic, Wendy's knows how to lift our spirits (if even just for a minute) with the promise of free grub.
The scene's favorite fast food place is giving away free Frosty's and a plethora of other items on their mobile app. Find out how you can get it all below.
Restaurants and bars across the country are closed to avoid large gatherings, but many are still offering delivery and takeout including Wendy's.
Earlier this week, the restaurant took to their roast-filled Twitter account to share they're giving away a free Jr. Frosty in chocolate or vanilla with each drive-thru order. The promotion kicked off on Monday, and there's currently no end date available.
As if free Frosty's aren't enough, Wendy's is also running several deals on their mobile app.
Back in September, the fast-food joint first announced they were introducing a new array of breakfast items which finally launched March 2.
It includes different croissant sandwiches and some biscuit options. The restaurant also has two classic sandwiches: Sausage Egg & Cheese and Bacon Egg & Cheese. And that's not all as they've revamped their own classics as the Breakfast Baconator and a Frostyccino in vanilla and chocolate.
If you're as excited about Good Charlotte frontman Joel Madden about giving some of the new items a try, you now have the chance to do so for free. All you have to do is download the Wendy's mobile app and place an order.
The full list of current offers and coupons is listed below.
Wendy's mobile app free food and promotions
Free Breakfast Baconator with purchase (breakfast hours only)
Free Honey Butter Chicken Biscuit with purchase (breakfast hours only)
Buy One Bacon or Sausage Croissant, Get One for $1 (breakfast hours only)
Free Dave's Single with purchase
$1 Double Stack with purchase
Free Any Size Hot Coffee with purchase
$1 Small Frosty-ccino
$2 off Any Breakfast or Premium Combo
Buy One Baconator, Get One for $1
$2 Off Any Full Size Entree Salad
More on Wendy's
Last month, Wendy's once again proving they secretly have a (former?) scene kid running their Twitter account. While the fast-food favorite typically roasts those they interact with (as well as unsuspecting competitors), Good Charlotte frontman Joel Madden seems to be an exception with a wholesome throwback exchange.
While hosting their own Baconfest concert and signing off on two bands playing a pop-up gig in a Knoxville location's dining room prove they're clearly music fans, Wendy's snark-filled love runs much deeper.
On National Roast Day 2019, the fast-food chain went all-in on Hawthorne Heights, Atilla's Fronz, Hopeless Records, State Champs, Beartooth, Miss May I, Atreyu, Knocked Loose, Memphis May Fire and many, many more. Now, it looks like Wendy's has a soft spot for Good Charlotte as well.
In true Wendy's fashion, they promoted their new breakfast menu by trolling their competitors, targeting Burger King for today's post. "Oof. We've got 6 days till March 2nd," they tweeted with an image of the BK mascot. "Seems excessive but hey, you're the King."
Clearly just as stoked as the rest of us for the upcoming breakfast menu, Madden chimed in to share, "This account has become my only reliable source of information." Check out the full exchange here.