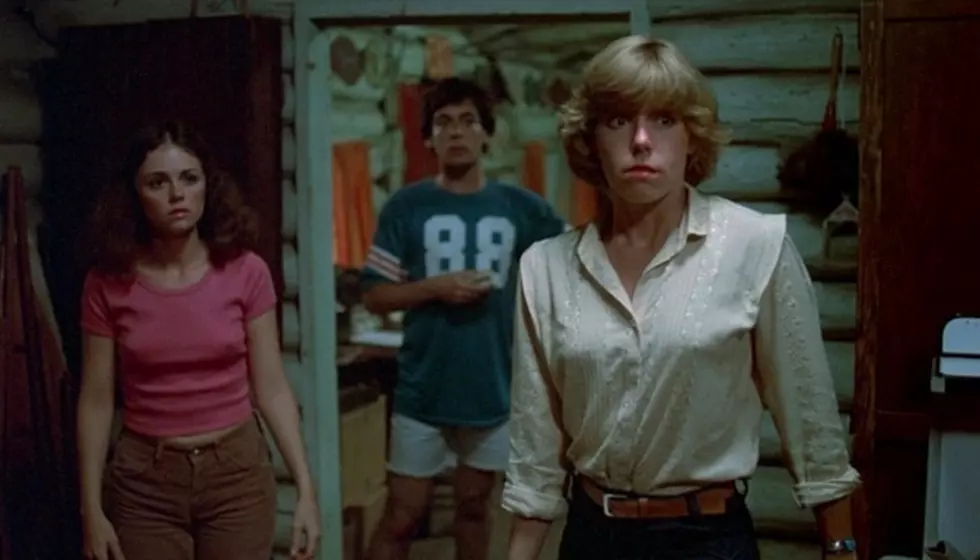 Yes, Camp Crystal Lake from 'Friday The 13th' is real and you can visit it
[Photo via Paramount Pictures]
If you're a Friday The 13th fan, you may want to cancel any plans you had for Halloween 2020 because there's a new opportunity you won't want to miss.
Now, fans of the franchise can tour the actual grounds used as Camp Crystal Lake from the 1980 slasher film this fall.
Although we may not be getting a new Friday The 13th film anytime soon, the workers at Camp No-Be-Bo-Sco are still determined to give fans a Halloween they will never forget. The camp has announced new events this fall which will allow fans to tour the original filming location of the 1980 film.
These special tours are not only happening on Halloween, but fans also have the chance to visit the infamous camp on Friday, Nov. 13. The tours are taking place at Camp No-Be-Bo-Sco, located in New Jersey.
Due to coronavirus, Camp Crystal Lake is taking a number of safety measures. To start, only a limited number of tickets will be available for each date of the tour. As well, all tours will follow social distancing guidelines. Temperature checks for all guests are required and everyone in attendance must wear face masks.
There are two types of tours being offered for Friday The 13th fans. The Lakefront Tours cost $89 plus tax and fees. These shorter tours take you straight to the lake, the infamous center of the franchise's set. During these tours, you will visit five different locations and will receive some "special gifts" along the way.
For those wanting a more immersive experience, the Full Tours option is for you. Starting at $159, the tour takes guests around all of the filming locations at the camp. As well, the evening session of the tour includes all of the filming locations in the dark. So, be sure to bring your flashlight and expect lots of "special gifts" along the way.
The non-refundable and non-transferable tickets are on sale now. Tours begin on Oct. 23 and several slots are being offered in both October and November. However, if you are wanting to tour Camp Crystal Lake on Halloween or Friday the 13th, you'll want to act fast.
Camp Crystal Lake tours have been going on since 2011. However, most guests aren't allowed to tour the franchise's filming locations, making this opportunity all the more special.
Ticket information for the tours is available here.
Are you planning to visit Camp Crystal Lake this fall? Let us know in the comments below.