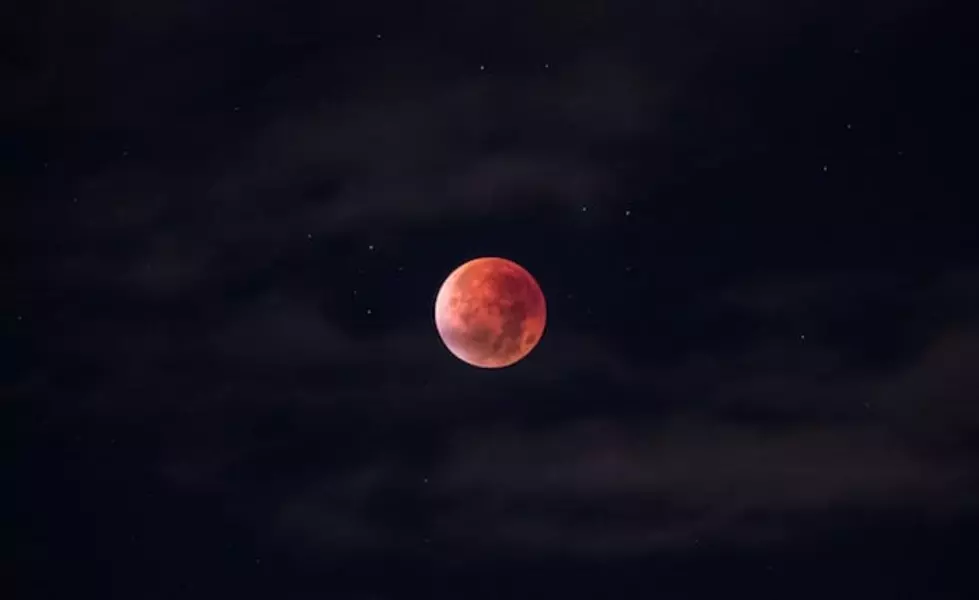 Friday the 13th will be extra creepy thanks to rare full moon coincidence
[Photo via Unsplash]
Today is Friday the 13th, which is always a big day for us to celebrate due to our love of all things creepy. 
This year is particularly special, though, thanks to the moon deciding to be extra festive tonight. 
Tonight, the moon that occurs close to the autumnal equinox (the official start of fall) will illuminate the night sky. It's called the Harvest Moon. While this happens every year, it's special because it lines up with the unlucky day. 
The Harvest Moon lining up with Friday the 13th hasn't happened since October 13, 2000, so it's quite a rare sight to see. 
Also, if you aren't incentivized enough to go outside and check it out tonight, we won't get to see it again until 2049, according to the Farmers' Almanac. 
The moon will be best seen around 12:33 a.m. ET on Saturday, so you'll definitely want to stay up to see it. It will be a "split time zone full moon," the Farmer's Almanac states, which means that in the U.S., the moon will become full just before midnight in the Central, Mountain, and Pacific time zones as well. 
According to NASA, the Harvest Moon has a symbolic meaning because it indicates that farmers sometimes need to work into the night to prepare enough crops for the oncoming winter. 
Also, while the Harvest Moon is associated with the start of fall, the true autumnal equinox won't take place until Sept. 23. 
And while Friday the 13th is usually known for being a day of bad luck, we feel pretty lucky to be able to see the moon on an unofficial spooky holiday. 
The best way to celebrate this cosmic event is to be witchy to the absolute extreme. Grab some friends, snacks, candles and whatever else puts you in the mood to be creepy and head outside for a midnight picnic where summoning spirits may or may not be involved. The energy will be high tonight, so don't let it go to waste. 
How will you be celebrating Friday the 13th? Are you excited to see this rare Harvest Moon coincidence tonight? Sound off in the comments down below and let us know what you think about it!
[envira-gallery id="186668"]