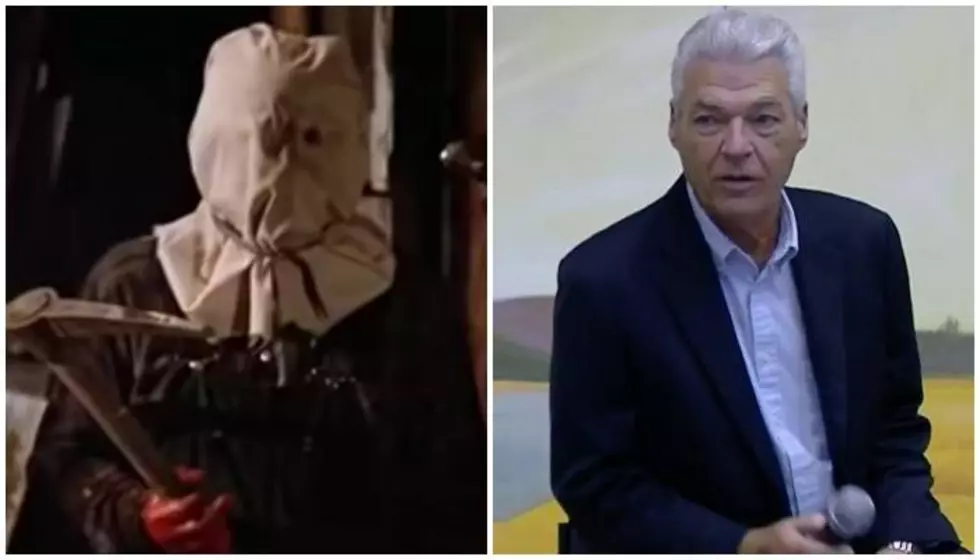 'Friday The 13th' Jason Voorhees actor Steve Dash dies at 74
[Photos via YouTube]
Steve Dash, who is best known for portraying Jason Voorhees in Friday The 13th Part 2, passed away Wednesday. He was 74.
Bloody Disgusting reported they learned of the news through the Monster Mania convention. The con took to Facebook where they shared a message:
"Very deeply saddened to learn of the passing of our dear friend STEVE DASH. STEVE has been a long time friend of our show and we are so sad to learn of his passing. Our most sincere condolences to all his family, friends and fans."
Blood Disgusting reports Dash was admitted to the hospital two weeks ago for diabetes complications. However, he posted an optimistic message to his Facebook page earlier this month.
"I have an update on my condition. They're amputating my left leg tomorrow afternoon. It's been pretty tough suffering from diabetes, blood clots and a bad heart over the last year. I welcome the decision I've made because I will be able to play golf in 6-8 weeks with a brand new leg. Thank you all for your thoughts, prayers and personal messages to me. The fans are the best fans on the planet."
A cause of death has not been revealed at this time.
As stated above, Dash was best known for portraying horror villain Jason Voorhees in 1981's Part 2. His version of the character sported a sack as as Voorhees' iconic hockey mask didn't appear until 1982's Friday The 13th: Part III.
You can see a clip of Dash's performance below
Dash regularly attended horror and comic cons. You can see an interview from Hamilton Comic Con 2017 below where he talks about his beloved role.
We extend our deepest condolences to Steve Dash's family and friends at this time.
[envira-gallery id="195048"]