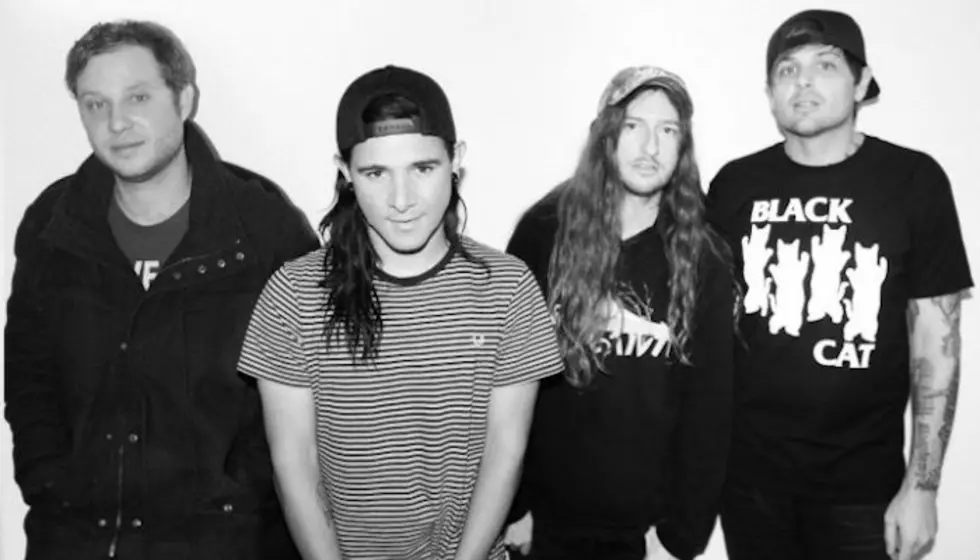 You can thank Matt Good for rumors of a new From First To Last album
From First To Last founder Matt Good is revealing in a new interview that there isn't actually a new album coming from the band quite yet.
On the Sappenin' Podcast with Sean Smith, Good explains their reunion with Sonny Moore (aka Skrillex), the current status of the band and an unreleased album.
Up until now, fans have thought the band had a new album on the way since Sonny Moore rejoined the band. Sadly, it's not true.
During the chat, Good is asked if there will be more from the band after the coronavirus lockdowns come to an end. He says new material completely hinges on Sonny Moore's schedule and without him saying he's ready they won't be doing anything.
"I don't know man, people ask me that and I'm like, yeah um, maybe? It's funny it's just so not up to me. Someone will probably hear and be like why not but at the end of the day Sonny is a busy ass guy and I think that because we have decided to reform the band in its original lineup I really don't there being any way of going forward now without it being the four of us."
Further in the chat, he talks about the actual reunion and how it came about.
"For one, I'll just start off by saying it was incredibly unexpected. I don't think I've even told anyone this story but the way that it all started is Sonny FaceTime me at like one thirty in the morning on his way to Coachella and I just happened to actually be awake surprisingly. I was in my own studio and he did it because he was listening to a mix or something and an old From First To Last song came on and he just FaceTime me and didn't even say anything, he just sang it. Then I think he just hung up.
I was like, well, that was a pretty Sonny thing because I hadn't talked to him in like six or seven years. That was strange. He followed up very shortly after and I was like oh, what's going on we should make something. I was like I'll send you a demo and then I sent him the original instrumental demo of that "Make War" song."
Good then explains how they came to record the track together and Moore's excitement led to him calling some higher ups from Spotify in the middle of the night to have the song released the following day.
Speaking on unreleased music though, Good says they have a few tracks mostly completed but there isn't a completed record. He says he frequently goes online starting rumours saying a new album is coming but never replies back to keep the mystery going.
So, rumors about a new From First To Last album actually aren't true and fans of Matt Good should be cautious in believing what he tells you on social media.
You can check out the full podcast episode below.
What do you think of Matt Good's words on an unreleased From First To Last album? Let us know your thoughts in the comments below.
[envira-gallery id="220007"]