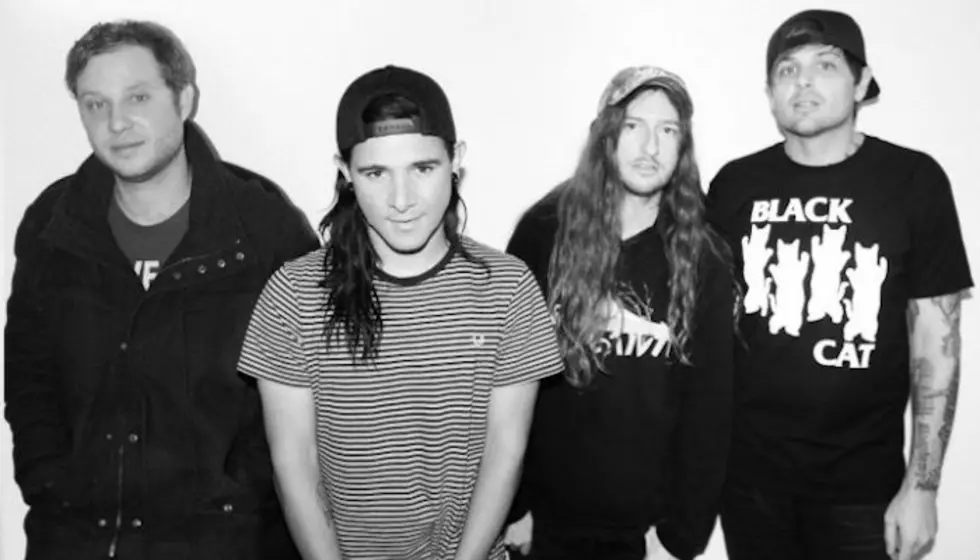 From First To Last fulfill emo dreams at first show in two years
From First To Last had their first show in two years at Emo Nite LA in New Orleans Friday night, and it looked as epic as we expected it to be.
Back in February, the band announced they'd play the "BUKU Late" set, which served as an after party to the New Orleans' BUKU Music + Art Project.
Before we get to the show, let's rewind a little bit to how the 2019 show came to be. Sonny Moore left the band 2007 to eventually pursue a career as Skrillex, returning in 2017 to release "Make War" with FFTL. Moore hit the stage with the act less than a month later at Emo Nite LA, marking the last time the band performed live.
In July 2018, FFTL officially released another song, "Surrender," seven months after the first teaser. "Surrender" was shared for free after Moore made the announcement via Twitter and leaked the record's artwork.
Then, they announced Friday's show, and the lineup included Moore, drummer Derek Bloom, lead guitarist/keyboardist Matt Good and rhythm guitarist/vocalist Travis Richter.
In case you didn't get a chance to see the amazing set, y
ou can see some videos from the show below. 
Many fans who attended tweeted about just how amazing it all was, giving us serious FOMO.
In other news, Richter
recently took to Twitter
to proclaim that From First To Last created the emo rap phenomenon.
What do you think of From First To Last's first show in two years? Sound off in the comments below!
[envira-gallery id="199143"]