11 horror movies that are actually really funny
Good horror movies are intended to leave you feeling too afraid to sleep at night, but some of the best ones make you laugh, too. We're not talking about your typical horror movie parodies, either. We're talking about bone-chilling thrillers that make you giggle inappropriately based on clever writing or well-placed comic relief.
Horror movies often get more laughs than you might expect. We may laugh due to a denial of fear, a visual that appears out of context from our norms or because it's in our DNA. Regardless, we've compiled some of the best movies that may scare you to the core, but also may make you tremble with laughter at its absurdity.
1. Get Out (2017)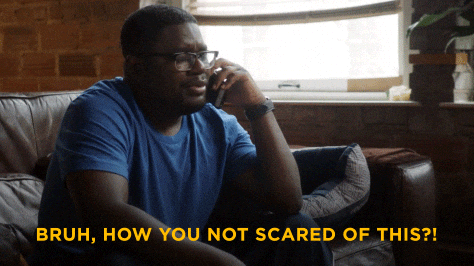 It's no surprise that actor and comedian Jordan Peele wrote, directed and won an Academy Award for the equally funny and scary Get Out. Peele constructs a beautiful central plot through the horrifying realities of modern and historical racism. The dark subject matter is lightened through the jokes of Rod (Lil Rel Howery), main character Chris' (Daniel Kaluuya) best friend. Peele is brilliant for playing with his audience's emotions by building and releasing tension through jokes from the beginning to the end of the movie.
2. Piranha 3D (2010)
Piranhas are harmless, right? Wrong. Piranha 3D turns a fear that no one ever had into a reality. Piranhas begin to unexpectedly attack happy spring breakers…in 3D! Even though there's a lot of blood and floating limbs in this movie, nothing will make you laugh harder than a man taking a weed whacker to the water, making fish fly everywhere. Also, who could forget about the poor girl who gets her butt bitten?
3. Zombeavers (2014)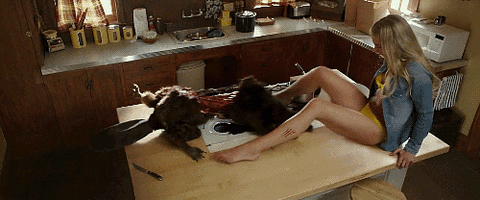 The name alone sounds silly, but rest assured, this film has its fair share of blood and jump scares. Stand-up comedian Jordan Rubin combines jokes and horror into one emotional roller coaster of a movie. You may never venture into a lake again just on the off chance a living dead rodent will bite you.
4. The Cabin In The Woods (2012)
What ever went wrong by going off the grid and spending the night in the middle of nowhere? Honestly, everything goes wrong. The Cabin In The Woods focuses on five friends who become part of a government experiment they never asked to take part in. Though there's a great deal of blood and torture, there's also a lot of hilarious banter between the college students, and the climactic scene above is so insane, you can't help but laugh.
5. Happy Death Day (2017)
Happy Death Day is a college student's nightmare. After Tree Gelbman gets murdered, she wakes up and starts the day all over again. This happens until she can figure out the identity of her savage killer. Along the way, she uses her power to do many things without consequence, such as spanking a guy and eating a ton of fast food.
6. Jennifer's Body (2009)
If you don't know Jennifer's Body from its sick, alternative soundtrack featuring All Time Low and Panic! At The Disco, you may know it from its insane plot. Jennifer eats boys. Did some of them deserve it? Most likely. Jennifer (Megan Fox) iconically lights her tongue on fire, which often gets laughs from sheer confusion. Not to mention, Amanda Seyfried (Mean Girls) is a star in this film, too.