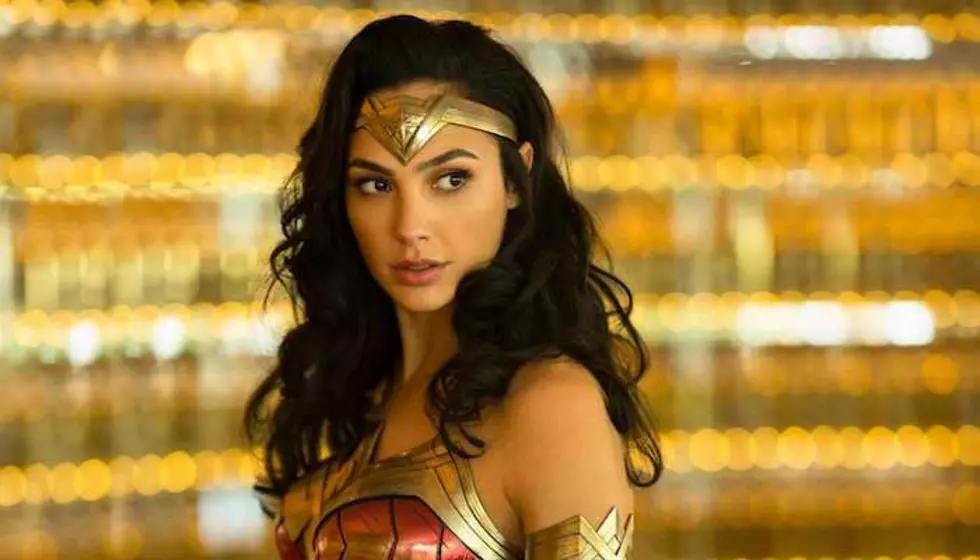 Gal Gadot defends decision to debut 'Wonder Woman 1984' on HBO Max
[Photo via Warner Bros.]
It looks like Wonder Woman fans won't have to flock to the nearest local cinema to watch the upcoming Wonder Woman 1984.
This week, WarnerMedia announced that the highly-anticipated film is premiering at some cinemas next month. However, those with HBO Max subscriptions will be able to stream the movie without leaving their homes this winter.
Due to the coronavirus pandemic, numerous films and television shows have faced severe delays in 2020. Wonder Woman 1984 was originally set to premiere in December 2019. However, once the film's release was eventually bumped to August, many began to speculate that the movie could be heading for a digital release instead.
Now, it looks like these speculated rumors are partly true. Wonder Woman 1984, which opens on Dec. 25 in the U.S., will be heading to select cinemas that are open amid the pandemic. However, the film will also be available to stream on HBO Max.
This latest decision to release Wonder Woman 1984 onto both HBO Max and in theaters is truly a sign of the times. Due to the pandemic, individuals are consuming more streamed content than ever before. Meanwhile, AMC, Regal and Cinemark are seeing mult-million-dollar losses as customers stray away from visiting theaters amid the pandemic.
The film's star Gal Gadot took to Twitter on Thursday to explain why this decision was made.
Wonder Woman 1984
Patty Jenkins
DC
Back in October, Jenkins originally told Reuters that there were no plans to put Wonder Woman 1984 on streaming services.
"I don't think any of us want to live in a world where the only option is to take your kids to watch a movie in your own living room," she said. "And not have a place to go for a date."
However, as cases continue to spike and cities go back into lockdown, it's clear Warner Bros. saw this as a now or never moment. Wonder Woman 1984 will be available on HBO Max for one month after its release at no additional cost to subscribers. However, after the one month is up, it will be available to watch only in theaters before eventually making its way onto digital on-demand services.
Wonder Woman 1984 isn't the first, and likely won't be the last, film to head to streaming services this year. This summer, Disney released Mulan exclusively onto Disney+ in the United States as theaters remained closed. However, the company faced backlash after it required subscribers to pay an additional $30 to watch the live-action film.
Wonder Woman 1984 premieres in the U.S. on Dec. 25 and internationally on Dec. 16.
What are your reactions to Wonder Woman 1984 being released on HBO Max? Do you think it should be released in theaters only? Let us know your thoughts in the comments below.