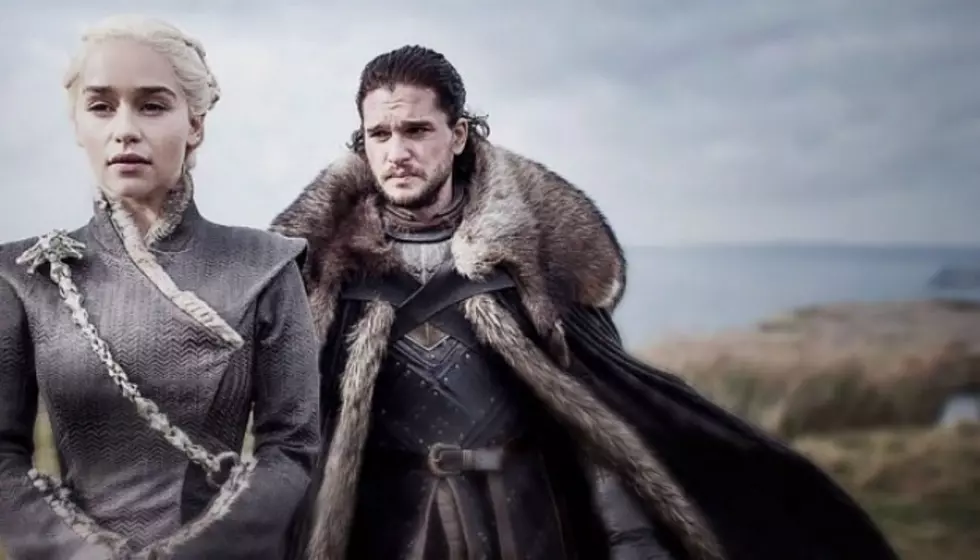 'Game of Thrones' Season 8 details have finally been revealed
[Photo by: HBO/'Game of Thrones']
We've been anxiously awaiting the final season of Game of Thrones, and thanks to Entertainment Weekly, we at least have some juicy details to hold us over.
Find out how season 8 will start, below!
**SPOILER ALERT: Potential GoT spoilers below!**
As we quickly approach 2019, the year for Game of Thrones' eighth and final season, we find ourselves still waiting for HBO to drop a trailer.
Come on, HBO. You're killing us.
Fortunately, thanks to EW's GoT cover story, we at least have some sort of idea as to how season 8 will start.
"Season 8 opens at Winterfell with an episode that contains plenty of callbacks to the show's pilot," EW writes. "Instead of King Robert's procession arriving, it's Daenerys and her army. What follows is a thrilling and tense intermingling of characters — some of whom have never previously met, many who have messy histories — as they all prepare to face the inevitable invasion of the Army of the Dead."
Co-executive producer Bryan Cogman adds, "It's about all of these disparate characters coming together to face a common enemy, dealing with their own past, and defining the person they want to be in the face of certain death. It's an incredibly emotional, haunting, bittersweet final season, and I think it honors very much what George set out to do — which is flipping this kind of story on its head."
All of this drama is said to set us up for the battle of all battles in a confrontation with the Army of the Dead.
"It's brutal," Dinklage says. "It makes the Battle of the Bastards look like a theme park."
To give you some kind of idea as to HOW big this battle will be, you may recall reading about season 6's "Battle of the Bastards" fight taking 25 days to film. This fight took 55 days to film JUST for the outdoor scenes at the Winterfell set, and then moved inside the studio where filming was said to continue for a few additional weeks.
The battle is also said to have more than one focus in play.
"Having the largest battle doesn't sound very exciting — it actually sounds pretty boring," co-creator Benioff says. "Part of our challenge, and really, Miguel's ("Battle of the Bastards director") challenge, is how to keep that compelling… we've been building toward this since the very beginning, it's the living against the dead, and you can't do that in a 12-minute sequence."
We're not sure we're ready for it all to end, and apparently the cast may not be either.
"There was a great sense of grief," says actress Lena Headey. "It's a huge sense of loss, like we'll never have anything like this again."
Actor Kit Harington revealed to EW that he actually cried twice during the final episode's table reading of the script.
"The second time was the very end. Every season, you read at the end of the last script 'End of Season 1,' or 'End of Season 2. This read 'End of Game of Thrones.'"
Well our hearts are broken.
Are you ready for the final season of Game of Thrones? Sound off in the comments below!