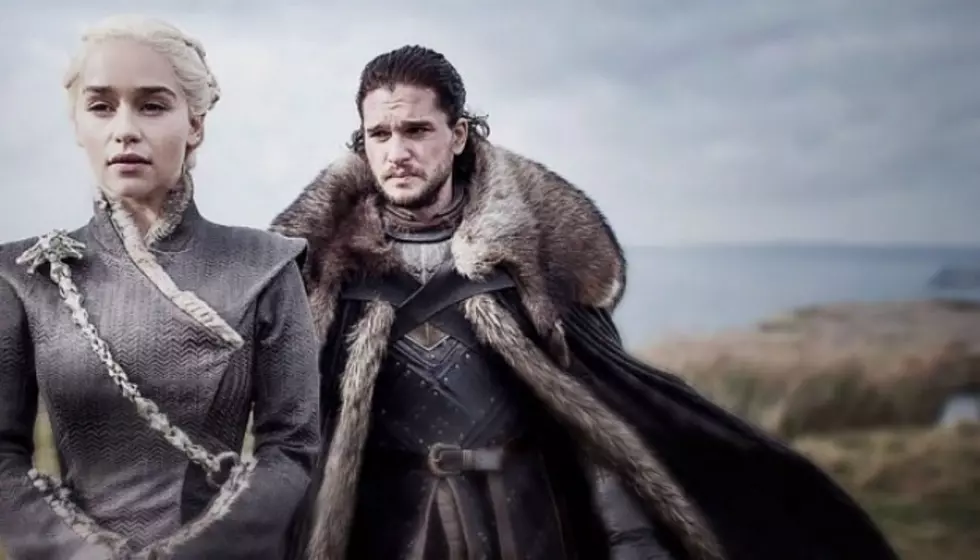 'Game Of Thrones' Starbucks cup mishap was a mistake, producer confirms
[Photo by: HBO/'Game of Thrones']
Game Of Thrones fans noticed something unusual during Sunday's episode — a Starbucks cup in the background of a shot.
Eagle-eyed fans caught the sneaky cup that was left behind in the shot which left them wondering — if there is Starbucks in the GOT universe, what does Jon Snow order?
You can see a video including the cup below.
Many fans had a lot to say on Twitter about it.
Now, HBO has confirmed that it was an accident.
Bernie Caulfield, an executive producer on the show, said it was a mistake and apologized to fans in an interview with WNYC radio today.
"Westeros was the first place to actually, you know, have Starbucks," he said.
He went on to say the a slip up like that is super rare for the show because "prop people and decorators are so, you know, so on it 1,000 percent." He added that, "if that's the worst thing they're finding, then we're in good shape."
HBO also put out a statement, poking fun at the whole ordeal.
"The latte that appeared in the episode was a mistake. Daenerys had ordered an herbal tea," it read.
Other Game Of Thrones news
A couple weeks ago, GOT fans complained about the episode being so dark, which sparked many memes. The cinematographer who shot the episode has come out to explain why it was just so hard to see parts of the episode.
To sum it up, cinematographer Fabian Wagner blames HBO's compression of the episode for the darkness of it.
"We tried to give the viewers and fans a cool episode to watch," he said. "I know it wasn't too dark because I shot it."
In other Game Of Thrones, news, one of the stars of  Jordan Peele's latest horror film Us recently compared the Tethered in the film to the White Walkers, which actually made a lot of sense.
Also, Fall Out Boy bassist  Pete Wentz just shared his theories for the final four episodes of GOT and who's dying next.
Either way, we'll have to wait a few more Sunday nights to see if any of Wentz's predictions come to fruition. Well, or at least wait until the episode is leaked early.
What do you think about the Starbucks cup in Game Of Thrones? Sound off in the comments below!
[envira-gallery id="186668"]