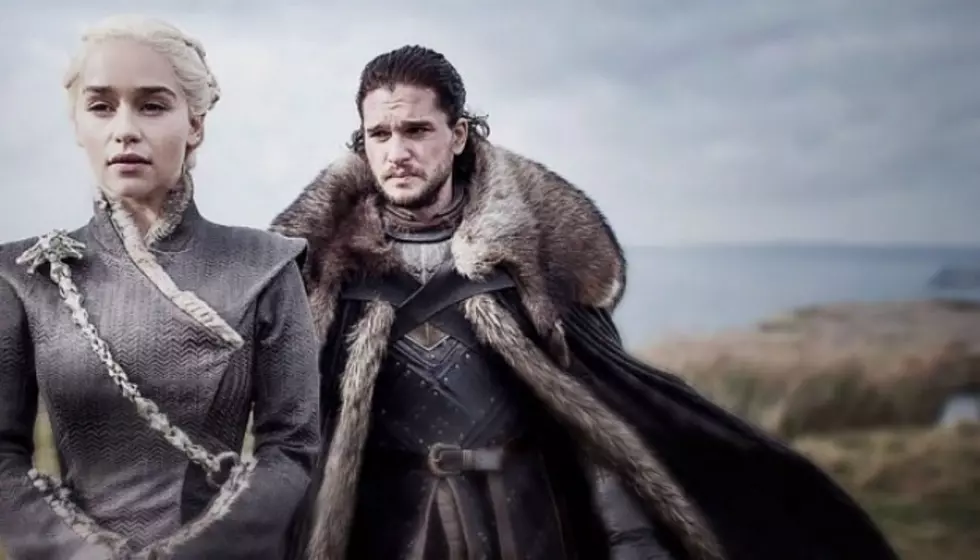 'Game Of Thrones' stars address "media-led hate campaign" over finale
[Photo by: HBO/'Game of Thrones']
San Diego Comic-Con is currently underway, featuring panels from some of our favorites shows, movies, comics and more. On Friday, HBO's Game Of Thrones took over with a panel featuring fan question aimed at some of the show's co-stars.
The actors and actresses also took a moment for themselves to address the controversial season finale and the "media-led hate campaign" that emerged from it.
Check it out below.
According to Vulture, Entertainment Weekly writer James Hibberd moderated the event which was centered around fans' "burning questions."
The panel brought together Nikolaj Coster-Waldau, Conleth Hill, Jacob Anderson, Liam Cunningham, John Bradley, Maisie Williams, and Isaac Wright.
Some stars took the opportunity to set the record straight on a few controversial facts, including the backlash received over the show's season finale back in May.
As you may recall, the finale caused quite an uproar online with a petition soon surfacing to remake the ending with "competent writers."
Hill was the first to address the issue by bringing up the number of Game Of Thrones fans in the room.
"You look at the amount of people who are here. We are here to thank you for watching us all those years. This is the reality rather than a media-led hate campaign."
Coster-Waldau added,  "It was surprising the level of absurdity of the online petition. Of course HBO's s going to change the whole thing. Because that's the power of the internet! Every season, we had huge controversies. From Ned Stark being killed, 'I'm never going to watch that piece of shit show again!' And then there was the Red Wedding. And obviously, the end.
I feel so lucky to have met so may fans of the show, and to realize this show has brought so many people together. Watching it, loving it. So obviously, It comes to an end, it's going to piss you off no matter what. It's the end! But at the end of the day, it's absolutely fine. If you hated the ending, if you loved it, that's great. Just don't call people names."
Cunningham interjected with, "You have to remember, it's almost a metaphor for life. It's not arriving at the end, that's not the point of this whole thing. It's the journey."
And of course, Hill had to ease some tension by cracking a joke that had the whole room laughing.
"I don't regret starting the petition."
What did you think of the finale for Game Of Thrones? Sound off in the comments below!
[envira-gallery id="194728"]